Highlighted
Mark as New

Bookmark

Subscribe

Mute

Email to a Friend
Inbound call handling question of UC540
I have a client using a UC540 that has an interesting request.
We have one phone dedicated to an overhead paging system. They would like this phone to ring over the PA system during business hours on Saturdays only, while not running to the PA the rest of the week.
This client does NOT use the AA to answer incoming calls, calls currently come into one of three DNs set mapped to buttons 2,3,4 on every phone in the building (other than the phone dedicated to their PA system.) Calls will only hit the AA after the timeout is reached on one of the Incoming line DNs.
I'm trying to think of ways to accomplish this either automatically, or with minor user action (pressing of a couple buttons on one of the phones to enable/disable the feature.)
If anyone has any ideas on this, I would love to hear them.
Highlighted
Mark as New

Bookmark

Subscribe

Mute

Email to a Friend
I should go into a bit more detail on the PA system phone as to avoid confusion.
My client uses the multicast paging feature, they also have a standard analog PA system for their warehouse. In order to make this work, we tool an older 7960 phone and removed the internal speaker, instead connecting this to their PA system (by way of a paging adapter TAMB2.) So anything that would trigger the speaker in a Cisco IP phone, goes over the PA system.
I have an extension assigned to this phone....so if I dial that extension, you'll hear ringing over the PA system.
The main goal of this is over the weekend they have a limited staff, and want the one person working to hear the phone ringing when they are out in the warehouse.
I know I could simply maps the incoming call lines to button 2 on the 7960 and it would work...but they only want the incoming call ringing to be heard during business hours on the weekend....and they do not have the skill set in house to manually add an remove the DNs from a phone each weekend. The PA system phone is also up in their attic, so having someone going up to manually adjust the ringer volume up/down isn't an option either.
Highlighted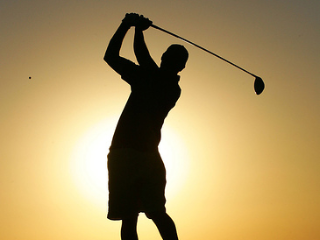 Enthusiast
Mark as New

Bookmark

Subscribe

Mute

Email to a Friend
If the client is not currently using the "night service" feature. They could configure night service, and then only activate night service on weekends during busness hours. This would allow you to redirect the incoming calls to a different extention during that time.
Thank you,
Darren
Highlighted
Beginner
Mark as New

Bookmark

Subscribe

Mute

Email to a Friend
Thanks Darren,
Unfortunately they are already using night service each day so the calls will get routed immediately to the AA for the after-business-hours greeting. So unless there is a way to have more than one night service mode so I can define a special one for the one day a week I'm not seeing it being able to do it.