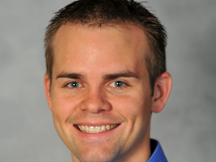 Contributor
Mark as New

Bookmark

Subscribe

Mute

Email to a Friend
Licensing and Starter Bundles
Everyone -
We struggle a ton in the customers that have 30-40 users in terms of BE6000 positioning. We can't position the BE 3000 (another discussion, another time), due to limitations in the product and due to features/functions from our competition in that market size. (Shoretel / Mitel).
As soon as we begin, being that 50 is the smallest starter bundle we are at a disadvantage from our competition in terms of price. Pricing with Cisco is already higher in all cases from Mitel/Shortel, by having the 50 minimum it puts it out of reach price wise.
Could we investigate a 25 user bundle so we have 25, 50, and 100 user bundles?
I have and am willing to give as many price comparision examples as you like. I have access to Mitel, Shortel, and Avaya dealers willing to give me any information requested to prove this point.
Thanks very much!
Clay Ostlund
Beginner
Mark as New

Bookmark

Subscribe

Mute

Email to a Friend
Clay,
Understand your concern. This question was brought up by another partner as well.
I will have one of our pricing/licensing experts contact you for further discussion, if you think BE6K can be price competitive in 30-40 user space (assuming 25 user bundle). Let me know
Also it would be helpful for us to know what is your typical installation (applications) in sub 50 segment.
Thank You.
Sunil Bommaji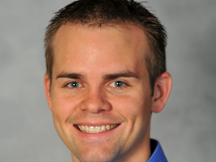 Contributor
Mark as New

Bookmark

Subscribe

Mute

Email to a Friend
Regardless if I think we can be competative in the 30-40 space, we Have to have a bundle so we can at least provide a quote. Today, if Its a competative deal and the customer has no requirement for business video, we may as well not even bid the project. We are no less than 20K higher on every competative shoretel deal in this size of a customer.
i'd be happy to work with anyone in the pricing/licensing team to show examples and help formulate these tools.
The other factor is that the CUWL Standard and UC on UCS can be scaled lower than the BE6K, which is kinda backwords in our customer's eyes.
Thanks so much!
Beginner
Mark as New

Bookmark

Subscribe

Mute

Email to a Friend
Clay,
The licensing team is considering 25 user bundles and are looking into business case for it. I would be glad to take your concerns to them if you can provide me the price/BOM comparisions with competitive products.
Regards,
Sunil Bommaji