Participant
Mark as New

Bookmark

Subscribe

Mute

Email to a Friend
Max ephone-dns in general, then for extension mobility
What is the maximum number of ephone-dn's that I can create for an 8u,16,24u,and 32u... I was not able to find a spec/tech sheet with a matrix.
Then, what is the max number of voice user profiles for the extension mobility feature(s) ?
How do those two overlap if at all ?
We're setting up a 24U and will probably have 10-15 extension mobility users...
Thank you !
Stacy
1 ACCEPTED SOLUTION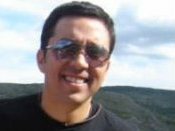 Collaborator
Mark as New

Bookmark

Subscribe

Mute

Email to a Friend
Stacy,
The user count in the UC500 is not straightforward, and there is no way to pretty up that statement. It is what it is. No wonder why you chose that Avatar!!
We are here to help you and hopefully clarify the confusion. You need to keep in mind these basic rules:
1) The UC500 User SKU (8, 16, 24, etc.) determines how many phones can be configured on the system AND REGISTERED TO IT.
2) You get an extra few licenses for the FXS and remote teleworkers. You can use these any way you want. So for example, in the 8U unit, you can actually have 14 phone slots.
3) CCA synchronizes your CME user and your CUE user, making them the same in terms of credentials. In the underlying CLI, they are still separate.
4) You can have as many CUE users as you want, but only some may have a voicemail box. Per the EULA, an 8U UC500 can have up to 10 individual mailboxes, for example. That's what the EULA states and that is the maximum we support, but if you notice, we have been including a 50 mailbox license with the CUE software. You can have more mailboxes, we do not penalize you. We just won't support you.
5) Extension mobility users configured on the voice profiles are independent from the UC500 users. They are needed for authentication only, in order to install that profile on the phone. I answered earlier what the maximum EM user count was. You can have hundreds, so this satisfies most (if not all) of the EM deployment scenarios. However, you cannot have more active users than actual IP phones on your system. Remember that registered phone slots are controlled by the UC500 license.
Hopefully this helps.
Marcos