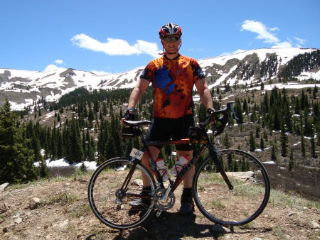 Beginner
Mark as New

Bookmark

Subscribe

Mute

Email to a Friend
Gentleman and Ladies,
This past year we bought a UC520 with 4 analog ports for our office. The unit is configured and running nicely. The contract on our T-1 is currently up and we are looking at possibly moving to either a PRI or SDSL or something of the sort. I feel like this is the perfect opportunity to integrate the voice and data into a single carrier and reap the cost savings. Since the box is so new to us, is there a preferred or best practices recomendation as to a good/better/best solution in terms of what type of line to buy and how to connect to the UC520. Any guidance that anyone has would be greatly appreciated.
Stay Warm,
Dan Katz
Genesis Integrators
1 ACCEPTED SOLUTION

Enthusiast
Mark as New

Bookmark

Subscribe

Mute

Email to a Friend
Hi Dan,
What kind of box is your current T1 terminating on? Are you planning to use the same device to terminate the integrated voice and data T1? Please keep in mind that the UC500 can support a voice T1 PRI, but it does not support a data T1. So the integrated voice and data T1 will need to be terminated on a device that support this setup.
Within Cisco, there are a few CPE devices that can be used to achieve this. The options would be IAD2430 (normally provided by SPs such as Cbeyond, XO, etc.) or ISRs.
"SIP Trunking" would be one of the other options that you may want to look into. With this option, you can run voice on top of data circuits (as opposed to using the digital or analog trunks for voice).
HTH,
Saurabh