Highlighted
Enthusiast
Mark as New

Bookmark

Subscribe

Mute

Email to a Friend
Phone Config Files Missing/Corrupt?
We just had an issue with a customer where all of their phones went down at once... when they rebooted the phones all got stuck at "Configuring IP Address".
I logged into the system to take a look, all the phones were unregistered.
When I did a debug on tftp events -- they were all trying to pull their config. (though it seems only the "Default" configs were going through successfully)
I did a "no create cnf-files" then "create cnf-files" in telephony-service.... this IMMEDIATELY fixed the problem -- all the phones were re-registered within seconds.
Has anyone seen this before? Any suggestions on what the cause could be?
It seems to be a 2-fold issue, 1. All the phones rebooted at the same time, 2. The config files were seemingly gone, corrupt, or inaccessible in some way.
For Cisco employees, SR #622640237 (UC520 - TAC)
Highlighted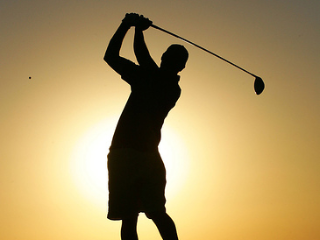 Enthusiast
Mark as New

Bookmark

Subscribe

Mute

Email to a Friend
Hello Daniel,
Sounds very strange. I cannot say I have ever seen that before. Was this a new system, just configured, or a system that has been in place for a while? Did CME reboot, causing the phones to reboot, and somehow losing the CNF-Files.. I am sure you know, but "show version" will give you the uptime.
Thank you,
Darren
Highlighted
Enthusiast
Mark as New

Bookmark

Subscribe

Mute

Email to a Friend
Unfortunately the customer pulled the plug on the system to try a reboot before calling us -- so yes, the uptime was just a few minutes.
Interestingly "show version" shows "Normal Reload" as the last reboot cause.
Highlighted

Rising star
Mark as New

Bookmark

Subscribe

Mute

Email to a Friend
Hi Daniel,
I have seen this before a few times, only ever though on a UC-520 and once only on a 540 but never on a UC-560... I don't know why each system exhibits different results/symptoms.
Something goes feral with the CNF files and in particular to SPA phones and older 7960/40 series (Never for the 7965 or 7975 phones), the only way to resolve it was to do what you did and replace the CNF's with new ones by running the "NO" command and reinstating it again.
This also mainly happens when it is a bad shutdown, moreso when it is a SAG or a Brownout and then complete powerdump, it is one of the first things to get effected by this.
Cheers,


David Trad.
Cheers, David Trad. **When you rate a persons post, you are indicating a thank you or that it helped, but at the same time you are also helping to maintain the community spirit - You don't have to rate posts and you wont be looked down upon :) *