Highlighted
Participant
Mark as New

Bookmark

Subscribe

Mute

Email to a Friend
Single Number Reach Questions
I have a few questions that I cannot seem to find answers to in the snr documents:
1) Do all 79XX series handsets work with or allow Single Number Reach functionality?
2) Does the CIPC allow Single Nuber Reach functionality?
3) Does Single Number Reach pass the inbound caller id information to all ringing end points? If not, what does a user see for instance on their cell phone- the office number? their DID? anonymous?
4) Is there still a limitation when using analog services ( FXO) and not being able to pull the Single Number Reach calls back to the UC500 voicemail? Or is that resolved now? I had been reading posts from around April '09.
5) Where can I locate an end user guide on setting up and managing Single Number Reach?
Thank you so much,
Stacy
2 ACCEPTED SOLUTIONS
Highlighted

Enthusiast
Mark as New

Bookmark

Subscribe

Mute

Email to a Friend
Hi Stacy,
The feature is supported on all IP Phones, CIPC requires version 2.1.4 or later. The caller-id information should be passed to all the end points. If you are using FXO lines, then caller-id is controlled by PSTN and is tied to the FXO line that's used to make the outbound call to the SNR end points. This normally shouldn't be an issue with PRI or SIP trunks. The FXO call-forward no-answer (for being able to pull the call back into UC 500) is a feature limitation and is not supported. You can use the online help for CCA 2.1 for assistance with setting up the feature or you can look up the CCA 2.1 admin guide at http://www.cisco.com/en/US/docs/net_mgmt/cisco_configuration_assistant/version2_1/administration_guide/cca21_sbcs_admin_guide.pdf
HTH,
Saurabh
Highlighted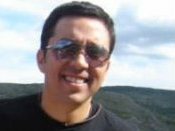 Collaborator
Mark as New

Bookmark

Subscribe

Mute

Email to a Friend
You need sofwtare pack 7.1.1 or later to have SNR enabled.
Thanks,

Marcos