Beginner
Mark as New

Bookmark

Subscribe

Mute

Email to a Friend
SPA 500 looking for SEP in SIP mode
I have two phones - 502G and 525G
protocol is SIP in both.. but debug shows
*Jul 12 06:36:31.331: TFTP: Looking for SEP503DE50EE650.cnf.xml
*Jul 12 06:36:31.335: TFTP: Looking for XMLDefault525G2.cnf.xml
*Jul 12 06:36:31.339: TFTP: Looking for XMLDefault.cnf.xml
I tried to change to SCCP and back - the situation is the same... why is he looking for SEP, not SIP??
I'm trying to register SPA 500 as third party SIP phone on CME (2811,IOS Version 12.4(24)T5)
sh voice register tftp-bind
tftp-server syncinfo.xml url flash:/syncinfo.xml
tftp-server SIPDefault.cnf url flash:/SIPDefault.cnf
tftp-server softkeyDefault_kpml.xml url flash:/softkeyDefault_kpml.xml
tftp-server softkeyDefault.xml url flash:/softkeyDefault.xml
voice register global
mode cme
source-address 192.168.20.1 port 5060
max-dn 144
max-pool 42
tftp-path flash:
create profile sync 0002053422381531
!
voice register dn 1
number 101
name 101
!
voice register dn 2
number 102
name 102
!
voice register pool 1
id mac 503D.E50E.E650
number 1 dn 1
!
voice register pool 2
id mac 1CDF.0F4A.5E23
number 1 dn 2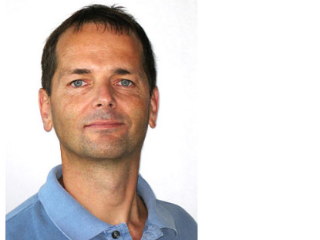 Cisco Employee
Mark as New

Bookmark

Subscribe

Mute

Email to a Friend
Hi ulyssystems,
I can't help you on the CME side, but can help with SPA phones and SIP-mode.
The SPA phones can switch between SIP-mode and SPCP-mode. They factory-default to SIP-mode.
As part of the boot process, the phone attempts to switch to SPCP [not SCCP] mode. If the phone gets no response to SPCP files, it will look for SIP-related files as described below.
The following are related to your questions about the files the phones look for:
https://supportforums.cisco.com/message/3097143#3097143
http://www.youtube.com/watch?v=76IMzvfpsx8 [specifically at the 5mins:20second mark]
Regards,
Patrick
-----------
Patrick Born | Technical Marketing Engineer (TME) – SPA SIP Endpoints
Use this reference document to locate SPA phone resources