Beginner
Mark as New

Bookmark

Subscribe

Mute

Email to a Friend
spa3102 - problems dialing out through line1
Hello
I have an office with 3 analog lines, this lines are grouped in a PBX managed by the Telco company.
I have connected 3 spa3102 to each one of these lines, and configured also sip extensions to an asterisk server.
The sip part works very well, however when the spa3102 connected to the line which is the main did on the pbx it can't dial out to the pstn through line 1, but when I connect it to any other line, it can dial out to the pstn without any problem, also any spa3102 that I connect to the main pbx line can't dial to the pstn.I also tested with analog phone connected to that line and it gives dial tone and one can dial out without any problem.
the dial plan on the spas is
[2-6]xxxxxx<:@gw0>
Any clues what can be the problem with this line?what Can I do to troubleshoot?
Highlighted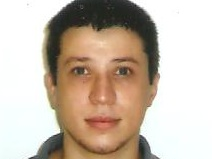 Cisco Employee
Mark as New

Bookmark

Subscribe

Mute

Email to a Friend
Re: spa3102 - problems dialing out through line1
Hi juan
It sounds like your spa is not recognizing the pbx digits dtmf.. Two tips would be change the dtmf type and increase the interdigit timers.
Please let me know if you need help to do this tests
Tks
Rgds
Andrey cassemiro
Sent from Cisco Technical Support iPhone App