Mark as New

Bookmark

Subscribe

Mute

Email to a Friend
Is it possible to set a VLAN tag for a SPA500 series via DHCP rather than through the use of CDP? I have a client where they are using procurve switches and they are LLDP only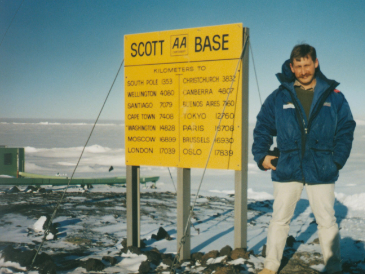 Rising star
Mark as New

Bookmark

Subscribe

Mute

Email to a Friend
Hi rdac.com.au
Here is one option you can use to manually modify the options need on the phone.
My premise is that you want the phone to be in the Voice VLAN VID=100
step 1 press the settings button (underneath the email button)
step 2 press **# to allow for modifying the settings ( you will see the lock symbol unlock)
step 3 select networking configuration
step 4 Scroll down and select "Enable VLAN" and edit the option so "yes" is selected.
step 5 press save
step 6 Scroll down and select "Admin VLANId" then select edit
step 7 input using the keypad, so that 100 is in the display windows and then press save
step 8 the phone should reboot or be rebooted (not factory defaulted)
Note: when you factory default the phone you have to re-enter these options again.
That should do it, takes about a minute to do, if you are onsite.
regards Dave
Mark as New

Bookmark

Subscribe

Mute

Email to a Friend
Hi David
Thanks for the reply. I do want to set a voice VLAN but I was hoping there's another way apart from CDP & manully entering the VLAN ID. I'm trying to get provisioning of the phones happeining with out end users having to do anything other than plug it in. I've had exprience in the past with Mitel & Avaya IP phones where a vendor specified DHCP option can be added to the scope that the phone picks up to set it's VLAN ID appropiately. As nearly half the phones in this rollout will be at remote locations I want to automate as much of this as possible. I have seen that LLDP support is planned but I think my rollout will be done by then.
I know that the SPA500 series has a few DHCP options that can be used with them but I can't find any documentation on them at all. I believe they are options 66,149,150 & 160 and they all have to do with the provisioning of phone configs via tftp or http/s. Option 66 is what I'm going to be using for the config provisioning - I just need to get the phones in the right VLAN first.
John
Highlighted
Beginner
Mark as New

Bookmark

Subscribe

Mute

Email to a Friend
Hi John,
Did you find any solution to this? I have a customer who wants to use DHCP vendor specific option 43 (instead of CDP or LLDP-MED) for use in an already existing network environment with phones from other vendors. I'm not finding information anywhere regarding vendor specific options with the SPA-series (neither the old 900-series nor the newer 500-series).
Thanks in advance,
Gustav