Highlighted
Beginner
Mark as New

Bookmark

Subscribe

Mute

Email to a Friend
Transferring a call directly to voicemail
We recently installed a UC560 with SPA514G and SPA525G phones at a law firm. we set up a blast group so all call ring at the three receptionist phones. They would like the ability to send a call directly to another users voicemail without waiting for the no answer timeout.
For example the receptionist takes an inbound call from Joe Smith, who asks for Attorney Jones. She parks the call and does an ICM call to Attorney Jones and announces Joe Smith is on park 701. Attorney Jones asks her to send the call to his voicemail. She goes back to the call and transfers it to Attorney Jones's extension. His phone rings until the no answer timeout is reached, then the call goes to his voicemail.
She would like to be able to send the call directly to his voicemail without ringing his phone. A secondary fucntion of this feature is they use it as paperless notes. They just go directly to another users voicemail and leave a message. They had this ability on their old phone system.
Any suggestions would be appreciated.
Thanks,
Roy Fritz
Highlighted
Beginner
Mark as New

Bookmark

Subscribe

Mute

Email to a Friend
In CCA, under Telephony: Users/Extensions: Voicemail
There is a Direct Transfer option. Enable it and select a prefix and all the receptionist has to do is transfer the call to the users extension with this prefix (for example, John Doe ext 101, she would transfer the call to 6101 if the Prefix was set to 6).
Highlighted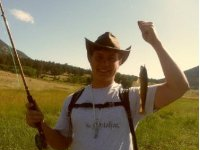 Beginner
Mark as New

Bookmark

Subscribe

Mute

Email to a Friend
Thomas' answer is correct.
On top of it there should be a TrnsfVM soft key on the phones which they can press to transfer directly to a users voicemail.
You should be able to send or forward voicemails when you are logged into your voicemail account as well.
-Trent Good ** Please rate useful posts! **