Highlighted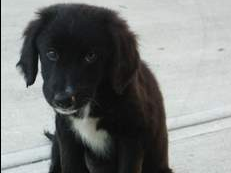 Beginner
Mark as New

Bookmark

Subscribe

Mute

Email to a Friend
? how to extend the antenna built into the uc520? i,e. RP-TNC (ReversePolarity-Threaded Neill-Concelman) extension cable..
what cable spec / authority / for:
RG (Radio Grade) coaxial cable.
50' extension, male to female RP-TNC connectors.
Highlighted

Enthusiast
Mark as New

Bookmark

Subscribe

Mute

Email to a Friend
Hi, you can hook up any RPTNC coax extension cable to attach to a remote antenna. Any of the: AIR-CABxxxLL-R listed below will work.
HTH,
Saurabh
| | | | | |
| --- | --- | --- | --- | --- |
| Cisco Part Number | Type of Cable | Description | Loss at 2.4 GHz | Loss at 5.8 GHz |
| AIR-CAB005LL-N | Interconnect | 5-ft low loss cable, one straight N connector, one 90-degree N connector | 0.5 dB | 0.8 dB |
| AIR-CAB005LL-R | Interconnect | 5-ft low loss cable, one RP-TNC plug, one RP-TNC jack | 0.5 dB | 0.8 dB |
| AIR-CAB010LL-N | Interconnect | 10-ft low loss cable, one straight N connector, one 90-degree N connector | 0.9 dB | 1.5 dB |
| AIR-CAB020LL-R | Interconnect | 20-ft low loss cable, one RP-TNC plug, one RP-TNC jack | 1.3 dB | 2.5 dB |
| AIR-CAB050LL-R | Interconnect | 50-ft low loss cable, one RP-TNC plug, one RP-TNC jack | 3.4 dB | 5.75 dB |
| AIR-CAB100ULL-R | Interconnect | 100-ft ultra low loss cable, one RP-TNC plug, one RP-TNC jack | 4.4 dB | 7.25 dB |
| AIR-CAB150ULL-R | Interconnect | 150-ft ultra low loss cable, one RP-TNC plug, one RP-TNC jack | 6.6 dB | 11 dB |
| AIR-ACC2537-060 | Bulkhead Extender | 5-ft (60 inches) RG-58 type cable with one RP-TNC plug and one RP-TNC jack | 2 dB | 3 dB |