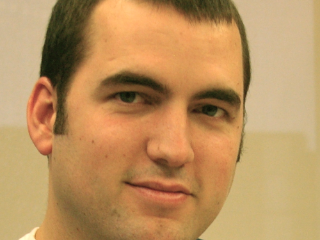 Beginner
Mark as New

Bookmark

Subscribe

Mute

Email to a Friend
Unified CallConnector Operator Telephone Status Getting Hung Up
I have a client with a UC560 and 5 smart callconnector operators. Everything is working great except one of the operators keeps getting stuck "on a call" in the callconnector operator telephone status for all the operators. Basically it shows that she's been on a call for 17+ hours in this instance. It's happened three times now and only to the one user. Each time, I login to the callconnecter server, stop all services and then start all services and everything works fine for about 2 days before it happens again. In the effected users console, her line status is properly showing "idle" when she's not on the phone but in the "Telephone Status" sidebar it shows she's been on a call for 17 hours (or until I restart the services).
Has anyone else seen this behavior? Any ideas what I could try?

Hall of Fame Master
Mark as New

Bookmark

Subscribe

Mute

Email to a Friend
Seems a bug, possibly Cisco support can help.
Beginner
Mark as New

Bookmark

Subscribe

Mute

Email to a Friend
Hi Travis,
We have not seen this issue but in some cases with spefic call flows and heavy traffic, the call might be stuck and remains in telephone status window. Would you please send us the Client log files at C:\Program Files\Cisco Systems\CallConnector Advanced Client\Trace Log folder, screenshot of error, and call flow details (caller/calle name/number). Please send to cs-callconnector@external.cisco.com and ucc-beta@external.cisco.com
We do support Scheduled Task that ask Configuration Manager to restart all the services, import users/contacts, compact database, download router configuration at a specific time such as 5 am before work hour. This way SCC Servers is always synced with CME routers and all the stuck calls are cleared.
Hope this helps. If needed, I can setup a quick webEx session and work with you to get this configured.
Thanks,
CallConnector Team
(408) 335-0124