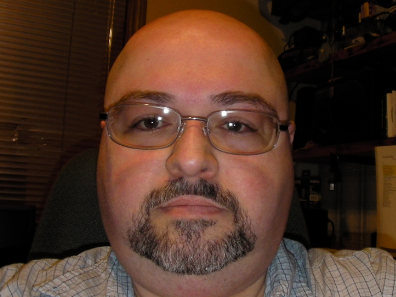 Beginner
Mark as New

Bookmark

Subscribe

Mute

Email to a Friend
Using UC320W with SLM2008, SRW2024 and WRVS4400N
This question has a bit of a broad scope, but I am a total newbie to VLANs despite being an IT consultant for 28 years now... The network was never my focus until now.
Using the hardware in the subject line, can I propagate the Voice and Data VLANs all over the network successfully?

How the heck do I configure the VLANs on those 3 devices? The regular setup manuals leave me a lost.

The WRVS4400N is the old hardware (v1) and cannot be set up with 2 or more Wi-Fi SSIDs. I could scrap it from my office/demo network given it's low cost (it served well for years as my main router and is now just a switch and AP). What AP would you suggest to extend the UC320W's wireless network (voice and data VLANs) into signal-challenged parts of a building? Can a Wi-Fi connection even be tagged with a VLAN ID?

The old SRW2024 looks a lot like one of the new SG300s. Can it be firmware upgraded to the the same level? Will it then do this magic CDP stuff and set up it's own VLANs?

I need to have something that works well at the end of the day as it will be my own production system (torture tested by my family of 7) and a demonstration site for my clients to come and "play" before they buy. I am looking to add telephony to my long-standing IT practice.

So I need both help and opinions. Should I keep or scrap some or all of this gear? How do I configure the VLANs on those older devices?
Any and all help appreciated.
Thanks folks.
2 ACCEPTED SOLUTIONS
Frequent Contributor
Mark as New

Bookmark

Subscribe

Mute

Email to a Friend
Hi Chris,
I think you should be able to use your switches in your network. The newer generations contain some of the auto voice features which make it easier in the installation along with being more green in power consumption and heat generation. Essentially, you will need to create VLAN 100 (call it voice) on each switch. Then you will need to make each port a trunk port that is "tagged" (with VLAN 100) and untagged on VLAN 1(shouldn't need to do anything for VLAN 1). Usually this is done on a page call Port to VLAN. We are in the process of updating the Smart Design document for swtiches for the UC320W solution to add more coverage for manual settings.
As for the WRVS4400N you may want to set this aside for now. To extend your WiFi coverage you will need to use an Access Point such as the Cisco AP 541N. When bridging between WiFi and Ethernet you are essentially mapping a VLAN to an SSID. In the UC320W and when you configure the AP, you will associate VLAN 1 (untagged) with your data SSID and associate VLAN 100 (voice) with the Voice SSID. In this release you will want to use the same parameters and passwords in the WiFi configuration for both the Access Points and the UC320W.
Hope this helps.
Chris
Frequent Contributor
Mark as New

Bookmark

Subscribe

Mute

Email to a Friend
Hi Chris,
The UC320W, SPA phones and SPA8800 will mark the voice and SIP signaling packets with Diff Serv or Diff Serv Code Point (DSCP) at layer 3 and Class of Service (CoS) at Layer 2. I think this switch is just a layer 2 switch so you would give priority to the below CoS values.
SIP:
CoS: 3
DSCP: 0x68
Voice packets (RTP):
CoS: 6
DSCP: 0xb8
I doubt you will cause congestion on a Gig switch, so the point of congestion will be the WAN connection. This is where the QoS marking and setting the WAN uplink speed are important.
Hope this helps.
Chris