Beginner
Mark as New

Bookmark

Subscribe

Mute

Email to a Friend
I was wondering if someone could point me to a solution for this problem I have. A year or more ago,
when I had Vista (32 bit), I used to use the Cisco IPSEC VPN client. Back then I found that when I disconnect from a VPN session, that something on my machine would get hosed up. That is, I could no longer RDP to my machine from another machine (which I would do so over the internet). I also found that I could not access other services on my machine from other machines as well across the internet.
Basically I found that if I disabled/re-enabled my NIC (done so manually or by rebooting), I could once again connect to my machine.
Now I have Windows 7 (64 bit). As such I now also use the Cisco SSL VPN client. I had hopes that this issue would go away with the new OS and new VPN client, however the issue persists! Fortunately, Windows 7 Task Manager can fire based on events that occur. I've created a Task that will disable/re-enable my NIC everytime it sees the SSL disconnection event in the event log. While this is a great workaround for me, I'd like to get to the bottom of the issue. I've even helped others in my office with the same issue by providing my elegant solution!
Side note: My friend just asked me why he could not TRACERT to anything. He was talking to me via our Corporate IM client while VPN'd into our network. I asked if he was on the VPN while trying, and he said he first disconnected thinking that was the case. I suggested to him that he may be hitting the same issue I have, in that the VPN is somehow corrupting his TCP stack or something. I asked him to disconnect from VPN again, disable/enable his NIC, and lo-and-behold he could once again tracert.
Is this issue documented anywhere? Are there any fixes?
TIA,
MCDONAMW
1 ACCEPTED SOLUTION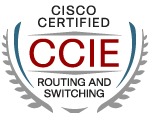 Rising star
Mark as New

Bookmark

Subscribe

Mute

Email to a Friend
What version of AnyConnect are you testing with? This could be related to bug CSCsz12568 which was resolved in the later 2.4 client. What you may want to do is capture a snapshot of the Windows routing table prior to connecting, once connected, and then again after disconnecting to see if there are any strange routes that may be misdirecting traffic.