Highlighted
Beginner
Mark as New

Bookmark

Subscribe

Mute

Email to a Friend
I was wondering if what the best way to split tunnel to Miscrosoft O365. When working with split tunnelling in the past, I have had to use the IP address. The FQDN wouldn't work. Since Microsoft O365 is a cloud based solution, the number of ip addresses would be quite large and would change continuously. This would be an administrative nightmare. Does anyone know a whay to handle this? Thanks.
1 ACCEPTED SOLUTION
Highlighted
Mark as New

Bookmark

Subscribe

Mute

Email to a Friend
Highlighted
Mark as New

Bookmark

Subscribe

Mute

Email to a Friend
Beginner
Mark as New

Bookmark

Subscribe

Mute

Email to a Friend
Re: Split tunnel to Microsoft Office 365
I am in the process of setting this up for Microsoft O365 to use direct Internet access when on VPN, rather than full tunnel. As I define the custom attributes to match for the dynamic routing directly to Microsoft rather than through the tunnel, I'm wondering how to handle some of the defined domains listed by Microsoft.
The list can currently be found at:
So, there are many specific domain names (such as teams.microsoft.com), but then they also include wildcard names (*.teams.microsoft.com). From how the custom attribute is getting installed in the ASA, I suspect that it will be used to perform exact matches for the terms listed in the attributes, and won't understand that a wildcard term such as *.teams.microsoft.com should match 'test.teams.microsoft.com', 'prod.teams.microsoft.com', etc.
If that is the case, and the names in the custom attribute field need to be exact matches, is it necessary to just enter 'teams.microsoft.com' (no asterisk for wildcard), and the attribute will match for anything using that subdomain?
The other issue is that the Microsoft list is HUGE, but, according to the documentation, the custom attribute name parameter can contain a maximum of 421 characters, but then it says Anyconnect can accept a maximum of 5000 characters. So, it's somewhat confusing how to define these Microsoft-provided domains into custom attributes for the split tunnel, and whether they can even all be accommodated by custom attributes. One section (titled Microsoft 365 Common and Office Online) lists so many domains that it requires MANY custom attributes just to cover them all.
Procedure
---
Step 1

Browse to Configuration > Remote Access VPN > Network (Client) Access > Advanced > AnyConnect Custom Attributes screen.

Step 2

Click Add and enter dynamic-split-exclude-domains as an attribute type and enter a description.

Step 3

After you click to apply this new attribute, click on the AnyConnect custom attribute names link at the top of the UI screen.

Step 4

Add the corresponding custom attribute names for each cloud/web service that needs access by the client from outside the VPN tunnel. For example, add Google_domains to represent a list of DNS domain names pertaining to Google web services. Define these domains in the Value portion of the AnyConnect Custom Attribute Names screen, using the comma-separated-values (CSV) format, which separates domains by a comma character. AnyConnect only takes into account the first 5000 characters, excluding separator characters (roughly 300 typically-sized domain names). Domain names beyond that limit are ignored.

A custom attribute cannot exceed 421 characters. If a larger value is entered, ASDM breaks it into multiple values capped at 421 characters. All values for a certain attribute type and name are concatenated by ASA when the configuration is pushed to the client.
Highlighted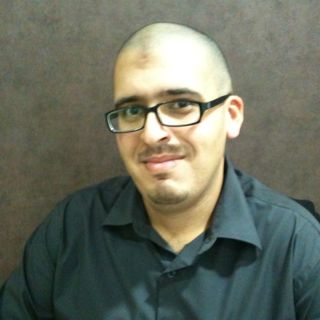 VIP Advisor
Mark as New

Bookmark

Subscribe

Mute

Email to a Friend
Re: Split tunnel to Microsoft Office 365
It is still same using IP addresses. Nothing has changed.

On February 24, 2020, the Cisco PSIRT published eleven (11) vulnerabilities in Cisco FXOS and NX-OS Software. Eight (8) out of the eleven (11) vulnerabilities were found by our internal security and engineering teams, two were found by TAC during the trou...
view more
Hello All, i have two vm firepower as HA and they are working fine as HA the traffics going through fin but there is a red mark shows on the HA, can someone tell me what does that mean please? This only appears on the HA not in individual device...
view more
Software Checker and Automation This event had place on Thursday 23rd, January at 10hrs PDT Introduction Featured Author Omar Santos is an active member of the cyber security community, where he leads several industry-wide init...
view more
Securing What's Now and What's Next. With our annual global survey of 2,800 security leaders, we dove deep to compile key benchmark statistics. The 2020 CISO Benchmark Report provides valuable takeaways and data on the most pressing cybersecurity to...
view more
I have 2 Firepower module (ASA 5525) with Malware and IPS licence. Recently i changed the Malware policy action set to "Block Malware" and "Reset Connection". How to log the event if my policy blocked any files? Please find the attached screen shot f...
view more