Highlighted
Rising star
Mark as New

Bookmark

Subscribe

Mute

Email to a Friend
I have been informed by an outside vendor they need me to setup a site-to-site VPN on our ASA 5510/8.4.
I configured the site-to-site IPsec VPN, but they have a weird requirement. For some reason, they want me
to nat the Server in question to 172.19.10.1/29, which already as a PAT to the outside. So, I would have
to create a policy NAT that says if 192.168.225.10 needs to access 172.29.0.0/29 then NAT to 172.29.10.1.
My only concern is, the only connections on the ASA is the outside interface which goes to the WAN, and an
internal interface which goes to a switch. There is no interface that has 172.29.10.0/29 this network associated to it.
I thought you could only NAT to an interface which has an address mapped to it.
1 ACCEPTED SOLUTION
Highlighted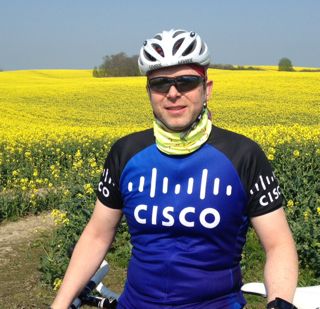 VIP Mentor
Mark as New

Bookmark

Subscribe

Mute

Email to a Friend
The router connected to the ASA will never see that IP as it is inside the VPN-tunnel. Only your IPSec-peer sees that and he hopefully knows what to do with that address if he requested that NAT.
Your NAT needs to be changed if the remote-Network is HCAS:
nat (inside,outside) source static FSU HCASNAT destination static HCAS HCAS
EDIT: This rule has to be placed before your general NAT-statement as the ASA processes the NAT-rules top-down.
--
Don't stop after you've improved your network! Improve the world by lending money to the working poor:
http://www.kiva.org/invitedby/karsteni