Highlighted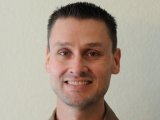 Beginner
Mark as New

Bookmark

Subscribe

Mute

Email to a Friend
Ironport S370-advantage to using P1 & P2 config?
Hey, I'm trying to figure out ways to get the most bandwidth out of our security appliances. Right now, we use the M1 (management port) for both management traffic and data traffic in/out. The S370 has 2 data ports P1 & P2, and the manual says that it can be configured such that ingress data traffic (from the internal network) can be configured for P1, and P2 can be configured for outbound data traffic (to the firewall). Our ASA currently has WCCP redirection, so traffic hits the firewall, redirects to the S370, and then passing traffic goes back to the firewall. This is all done over one 1 Gbps connection.
My question is this: by splitting ingress/egress traffic between P1/P2, will this improve data throughput? Has anyone done before and after comparisons?