Highlighted
Beginner
Mark as New

Bookmark

Subscribe

Mute

Email to a Friend
Certificado Webauth Login
Hola,
Tengo un portal cautivo configurado en un WLC 2500, la autenticación se hace desde usuarios locales creados en el WLC, pero cada vez que un usuario ingresa al portal para hacer log in esta página muestra "error de certificado". El WLC tiene el cerificado nativo.
La pregunta es necsito cambiar este certificado (del tipo como lo es el nativo o de que tipo), o que es lo que tengo que hacer para evitar este mensage.
Adjunto imagen del "error del certificado" y certificado nativo.

Saludos.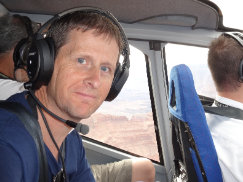 Contributor
Mark as New

Bookmark

Subscribe

Mute

Email to a Friend
Re: Certificado Webauth Login
You need to use a certificate on the guest portal that is trusted by the device connecting to it. For guest this is likely to be any type of device and not managed as part of the enterprise environment so you would need to obtain a certificate signed by a public CA (Certificate Authority) such as VeriSign which device manufacturers include as trusted in their OS. The certificate is based on a Fully Qualified Domain Name (FQDN). If you already have a wildcard certificate for a website you may be able to use this. Acquiring a certificate like this will require an annual fee to renew.
You will also need to ensure DNS is setup so that the guest is redirected to the FQDN that is used in the certificate.
If the devices are managed you can use an internal CA, however, this is unlikely for guest.
Not ideal, but you could also manually install the self signed certificate in the guest device so the warning is no longer presented but again this is unlikely to be suitable for a guest network.