Contributor
Mark as New

Bookmark

Subscribe

Mute

Email to a Friend
3 ACCEPTED SOLUTIONS
VIP Advisor
Mark as New

Bookmark

Subscribe

Mute

Email to a Friend
This is pure depends on end device support. PC has capabilites to connect 2.4 or 5Ghz ? you need to setup manually. by default is set a Auto. i belive some chip set allow you to choose 2.4 or 5, but i do see your requirement different.
BB
*** Rate All Helpful Responses ***
Hall of Fame Community Legend
Mark as New

Bookmark

Subscribe

Mute

Email to a Friend
---

@showipinterface wrote:


Hi Do we have a way to configure AP/wlc to let user pc choose 2.4 band first,

---
The wireless clients (and not the AP) makes the final decision on which band/radio to choose. This so-called decision can be further complicated with the wireless NIC version being loaded. For example, early versions of the Intel 7260 renders the wireless NIC to only join only to one AP. Once the drivers are updated the wireless NIC can pick-and-choose the AP based on several logical factors.
---

@showipinterface wrote:


if there are higher traffic there, user pc can directly choose band 5 or vice versa?

---
Take a look at the wireless "environment". No one recommends using 2.4 Ghz as a first-, second- or even third option. 2.4 Ghz is so congested that in a majority of cases it is best to turn (some) 2.4 radios off. Cisco is even marketing a feature called Flexible Radio Assignment (FRA) as recognition of this. Modern smartphones and tablets will pick 5.0 Ghz and there's a reason for that.
If you want clients (not wireless clients) to have good user experience in wireless, don't micro-manage: Leave stuff like this in default and let technology do their work.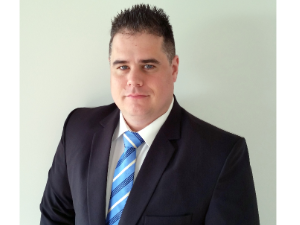 Rising star
Mark as New

Bookmark

Subscribe

Mute

Email to a Friend
Your laptop will make decisions to roam based on the wireless card inside it. It could be signal strength or SNR.
If there isn't 5 GHz in its roam requirements it might decide to roam over to 2.4 GHz as it sees the RF as a better choice on that band.
That being said if the cell overlap is correct it should stay 5 GHz dependent on chip set and driver.
Whilst 2.4 will generally propagate further you have to also consider the limited non overlapping channels, as WiFi is a shared medium thing of it as a hub, only one device can talk at one time on the same channel, this can lead to more re-transmits or slower speeds. This is why I recommend looking at 5GHz first. I have seen many places where 2.4 and 5Ghz coverage is the same, but the device performs heaps better on the 5GHz band
*****Help out other by using the rating system and marking answered questions as "Answered"*****
*** Please rate helpful posts ***