Mark as New

Bookmark

Subscribe

Email to a Friend
How to configure WPA on embedded AP in Cisco 1941
What are the options to configure the WPA on embedded AP in Cisco 1941. I mean to say how to configure WPA encryption on multiple ssid. Lets say i have 2 SSID's . One is encrypted with wep and other need to be encrypted with wpa. Thanks
2 REPLIES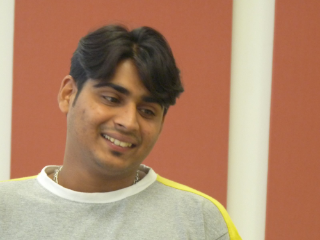 Cisco Employee
Mark as New

Bookmark

Subscribe

Email to a Friend
Re: How to configure WPA on embedded AP in Cisco 1941
Q>> What are the options to configure the WPA on embedded AP in Cisco 1941.
ANS>> WPA version 1 and WPA version 2
I mean to say how to configure WPA encryption on multiple ssid. Lets say i have 2 SSID's . One is encrypted with wep and other need to be encrypted with wpa.
ANS >> WPA is the Authentication... not the encryption... WEP is the encryption not authentication..
If we are using WPA.. then no need to configure WEP encryption... the encryption should be either
1>> CHIPHERS TKIP
or
2>> CIPHERS AES
so the configuration will be..
en
config t
dot11 ssid
auth open
vlan X
auth key-management WPA (version 1 or 2)
end
wr
[you can configure the WPA version by using the question mark after WPA and select the appropriate, version 1 then use TKIP and if VERSION 2 then use AES]
en
config t
encryption valn X mode ciphers TKIP (WPA) or encryption valn X mode ciphers AES (WPA-v2)
no shut
end
wr
the above wil do it for one SSID.. same way the same config hold good for another if we map the corresponding VLAN..
i request you to let me know how this works out for you!!
Regards
Surendra
Regards
Surendra BG
Mark as New

Bookmark

Subscribe

Email to a Friend
Re: How to configure WPA on embedded AP in Cisco 1941
I managed to resolve the subject problem. Solution is as below:
AP(config)#interface dot11radio 0
AP(config-if)#encryption vlan xxx mode ciphers tkip
On each SSID
AP(config-ssid)#wpa-psk ascii password