Mark as New

Bookmark

Subscribe

Mute

Email to a Friend
Hi good afternoon,
I have an easy question, checking how WLC with AP associated making a tunneling in CAPWAP (standard RFC 4188) using a UDP dest port looks like its necessary L3.
Let me try to explain what i want:
I have a WLC 5508 with a Switch the trunk pass 4 vlans. So one of the is used for Management to associated APS with the WLC and i added full config but when i add a new interface:
Interface Address
VLAN Identifier
IP Address
Netmask
Gateway
Why its necessary put an IP in all vlans? If i try to use blank IP got an error, and with 0.0.0.0 i can't add SSID after this...
WLC not works fully at L2? For every interface is necessary add an IP.
Switch are L2 and no needs an IP.
Router = L3 needs an IP.
Can someone explain me this?
Thanks and regards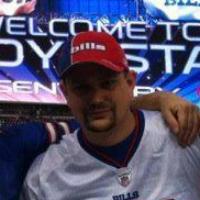 Advisor
Mark as New

Bookmark

Subscribe

Mute

Email to a Friend
You are correct, the WLC is purely a L2 device, it does not route.
Don't think of the interface as an SVI, it's not.
The reason that every interface needs an IP address, has to do with roaming.
If you do an intercontroller roam, and both the WLC are using VLAN ID 10 on both. What happens to your client traffic if WLCA = 10.10.10.x/24 and WLCB = 10.10.110.0/24?
Your client would not be able to pass traffic, as it would not have the correct IP address. Now, if the client were to force a DHCP at every roam, you could get around this, but that would also delay the client in being able to pass traffic.
So with the IP and the VLAN ID, the WLC is able to know if the roam is a pure L2 roam, same VLAN same IP range, and move the MSCB entry from one WLC to the other. Or if it's supposed to be a L3 roam, where it needs to setup anchoring of the client traffic.
Make sense?
Steve
HTH, Steve ------------------------------------------------------------------------------------------------ Please remember to rate useful posts, and mark questions as answered
Mark as New

Bookmark

Subscribe

Mute

Email to a Friend
Like you said:
" intercontroller roam" this is the example of roarming with 2 WLC that diferent VLAN's but in this case we only have one, sorry for ask so much about this i think that is more easy to put the IP's but still nice to check how the WLC works and clean all So use IP's when the deploy its only one looks like we should not use obligatory this IP's only in MGMT....