Beginner
Mark as New

Bookmark

Subscribe

Mute

Email to a Friend
I'm using 5500 WLC. Using 2 distribution ports (port 1 and port 2). Each port connect to different switch.
Port 1 connect to port gi0/1 3750 switch.
Port 2 connect to port gi1/0/1 2960 switch.
According to this design, I should turn off the LAG right?
If I turn of the LAG, I should configure how many dynamic AP managers according to this design?
Thanks mate for helping me step by step.
2 ACCEPTED SOLUTIONS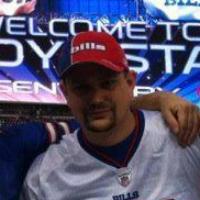 Advisor
Mark as New

Bookmark

Subscribe

Mute

Email to a Friend
First, if you are splitting your ports between different switches the yes you would need ti disable LAG.
As for the ap-manager it would depend on how many AP you have. Each ap-manager can handle 48 AP. so if you are below that the default management u terrace will be fine.
Steve
Sent from Cisco Technical Support iPhone App
HTH, Steve ------------------------------------------------------------------------------------------------ Please remember to rate useful posts, and mark questions as answered
Hall of Fame Master
Mark as New

Bookmark

Subscribe

Mute

Email to a Friend
Well one thing you need to know if you decide to split the management and ap managers on a 5508... You need to make sure the ap manager has connectivity back to the management interface or else your APs will not join.
All user traffic is tunneled back to the management interface and then placed in the specified interface on the wlc. So why not use LAG... you still have no real redundancy. If the switch dies that is connected to port 1, local APs will fail to join. If switch 2 that connects to your WLAN I terrace dies, user traffic dies too. I never implement the way you are trying to do, even with one WLC. You want redundancy, get two WLC's. Just best practice and no workarounds.
Sent from Cisco Technical Support iPhone App
-Scott
*** Please rate helpful posts ***