Highlighted
Mark as New

Bookmark

Subscribe

Email to a Friend
Trobleshooting AP1240 vs Linksys
Hi,
They are 8 APs Cisco 1240AG installed inside our warehouse, on the other hand we had some places with poor signal level -82dbm so we put two router linksys wrt54g.
The Cisco APs have 2.2dbi omnidirec antennas and they are configured with the same SSID on different channels (1,6,11) and max tx, rx (100mw).
When we check the signal level we realized that we have more signal from the linksy than the Cisco, what could be wrong?
Thanks in advance with your help!!
Fernando
2 REPLIES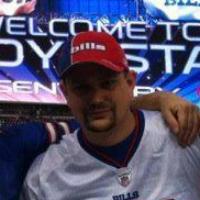 Advisor
Mark as New

Bookmark

Subscribe

Email to a Friend
Re: Trobleshooting AP1240 vs Linksys
It would depend on what type of antenna and the gain of that antenna on the Linksys router. And the orientation of the antennas. Do you have two antenna on the 1242 w/diversity enabled?
But more signal doesn't mean better signal.
Steve
Sent from Cisco Technical Support iPhone App
HTH, Steve ------------------------------------------------------------------------------------------------ Please remember to rate useful posts, and mark questions as answered
Mark as New

Bookmark

Subscribe

Email to a Friend
Trobleshooting AP1240 vs Linksys
Hi Steve, thanks for your reply!!!
We have two antennas on the Cisco AP and diversity enabled, on Linksys router the default antennas are 2.2 dbi (same as 1242). Both equipment are installed in the same condition and different channels.
The SNR on Linksys is better than 1242. Tomorrow we will check with 5 dbi omin-antennas on Cisco APs.
Regards
Fernando