Rising star
Mark as New

Mark as Read

Bookmark

Subscribe

Email to a Friend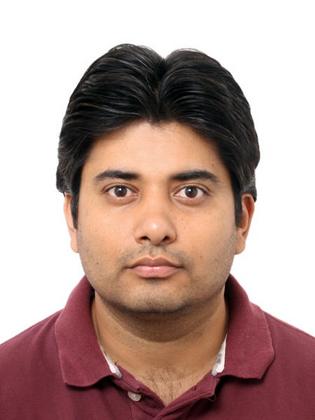 Ankur Bhasin is a Technical Marketing Engineer in Wireless Engineering Team. In this Video Ankur explains about the High Availability Architecture changes introduced in 7.3 Release.
So in 7.3, it is true High Availability i.e. Hot standby. That is when one box fails due to hardware issues or network connectivity almost instantaneously the standby box takes over. This reduces the failover time. The downtime between failver is reduced to 5 – 996 Milliseconds in case of WLC hardware failure and upto 3 seconds in case of Network issues. One WLC will be active state and second WLC will be Hot standby state which monitors the health of the active WLC.
Configuration on active WLC is synched to standby WLC via Redundant port. Both WLCs shares the same set of configurations including the IP address of the Management interface, AP's CAPWAP state is synced. AP's do not go in the Discovery state when Active WLC fails and that will ensure the AP sessions are intact after switch over. With this we achive stateful switchover (SSO) for the access points (AP SSO). Both the active and stand by WLCs are expected to be next to each other, as we achieve HA over a network cable. Both the WLCs are going to share the same configuration information.
High Availability in Release 7.3 and 7.4
The new architecture for HA is for box-to-box redundancy. In other words, 1:1 where one WLC will be in an Active state and the second WLC will be in a Hot Standby state continuously monitoring the health of the Active WLC via a Redundant Port. Both the WLCs will share the same set of configurations including the IP address of the Management interface. The WLC in the Standby state does not need to be configured independently as the entire configuration (Bulk Configuration while boot up and Incremental Configuration in runtime) will be synched from the Active WLC to the Standby WLC via a Redundant Port. The AP's CAPWAP State (only APs which are in a run state) is also synched, and a mirror copy of the AP database is maintained on the Standby WLC. The APs do not go into the Discovery state when the Active WLC fails and the Standby WLC takes over the network's Active WLC.
There is no preempt functionality. When the previous Active WLC comes back, it will not take the role of the Active WLC, but will negotiate its state with the current Active WLC and transition to a Standby state. The Active and Standby decision is not an automated election process. The Active/Standby WLC is decided based on HA SKU (Manufacturing Ordered UDI) from release 7.3 onwards. A WLC with HA SKU UDI will always be the Standby WLC for the first time when it boots and pairs up with a WLC running a permanent count license. For existing WLCs having a permanent count license, the Active/Standby decision can be made based on manual configuration.
AP SSO is supported on 5500/7500/8500 and WiSM-2 WLCs. Release 7.3 only supports AP SSO that will ensure that the AP sessions are intact after switchover. MAPs, which are treated as mesh clients on RAP, are not de-authenticated with AP SSO.
Client SSO is supported on 5500/7500/8500 and WiSM2 WLCs from release 7.5 onwards.

High Availability in Release 7.5
To support High Availability without impacting service, there needs to be support for seamless transition of clients and APs from the active controller to the standby controller. Release 7.5 supports Client Stateful Switch Over (Client SSO) in Wireless LAN controllers. Client SSO will be supported for clients which have already completed the authentication and DHCP phase and have started passing traffic. With Client SSO, a client's information is synced to the Standby WLC when the client associates to the WLC or the client's parameters change. Fully authenticated clients, i.e. the ones in Run state, are synced to the Standby and thus, client re-association is avoided on switchover making the failover seamless for the APs as well as for the clients, resulting in zero client service downtime and no SSID outage.
Video Series - New Features introduced in Wireless LAN Controller 7.3 Release
HA Configuration Example
a. AP-SSO configuration using GUI
b. AP-SSO configuration using initial CLI configuration wizard
c. How to configure and pair-up two different controllers in High Availability mode using CLI
d. Blog
More Information
High Availability (AP SSO) Deployment Guide.
Cisco Wireless LAN Controller Configuration Guide, Release 7.4 - Configuring High Availability
Cisco 5500 Series Wireless Controllers - High Availability (SSO) Deployment Guide
Cisco 4400 Series Wireless LAN Controllers - High Availability Enhancements in Wireless LAN Controller Software Release 5.0

4 Comments
You must be a registered user to add a comment. If you've already registered, sign in. Otherwise, register and sign in.