Rising star
Mark as New

Mark as Read

Bookmark

Subscribe

Email to a Friend
Hemant Sharma is a Wireless Development Engineer at Cisco Systems




Cisco Identity Services Engine (ISE) is a next generation product that provides various types of solutions/services in a single box. Example – ACS, NAC, NAC Profiler, NAC Guest Portfolios

.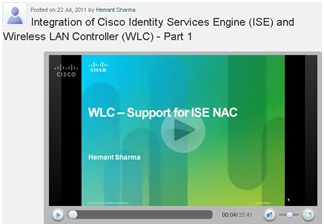 In the first Video you will see:



1. Integration of ISE and WLC.




2. Basic configuration of WLC and ISE.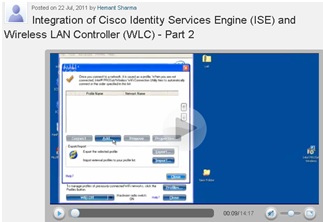 In the Second video you will see:



1.     Posturing of wireless client. 




2.     Wireless client association.




3.     Limitation

Please Rate the Videos. PART 1 and PART 2.
Key features of ISE
AAA protocols - it uses RADUIS Protocol for Authentication, Authorization and Accounting. ISE NAC and WLC uses RADUIS protocol to communicate with each other.

Authentication protocols – It supports various types of authentication protocols. PAP, MS-CHAP, EAP-MD5, PEAP, EAP-FAST, EAP-TLS.

Access control – it provides wide range of access control mechanism like - URL Redirect, Vlan Assignment, downloadable access control lists dACLs), and SGA tagging.

Posture – ISE verifies endpoint's posture assessment via either a NAC-client-Agent or web agent. An admin can configure various kinds of posture conditions like – latest OS patches, Antivirus etc.-

Profiling – Profiling is for identifying and analyzing end-points in the network, end-points can be any device in the network which try to access network like – iPhone, iPad, laptop, printers etc. ISE comes with several pre-defined profiles for end-points. We can also create our own and we can define specific authorization policy to those profile.

Policy model – policy model offers attributes and rule based policies for creating flexible and more specific access control policy.

Guest lifecycle management - this feature is used to create a lobby admin, in ISE terminology, it is called sponsor user who can create login credentials for guest user.

Platform options - ISE available as a physical or virtual appliance. It can also be installed on VMware.

Monitoring, Troubleshooting and Reporting are easy and user friendly.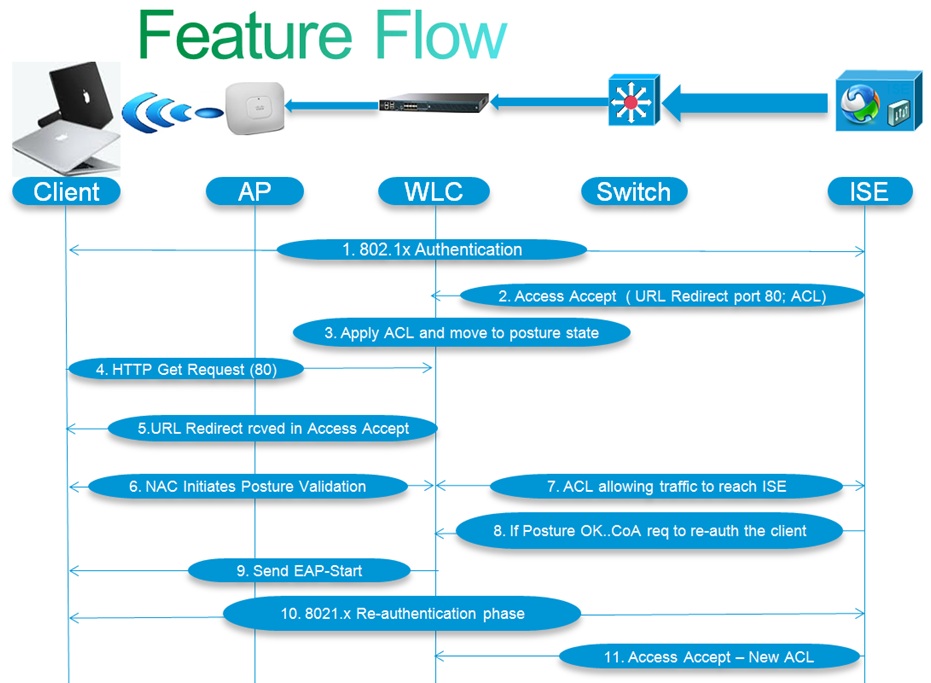 More Information
Integration of ISE (Identity Services Engine) with Cisco WLC (Wireless LAN Controller)
You must be a registered user to add a comment. If you've already registered, sign in. Otherwise, register and sign in.