edited on:

‎11-18-2020

‎03:01 AM
Introduction
ACS 5.1 Virtual Machine (VM) installation
Scenario
User has installed ACS 5.1 using its ISO file in my VM Ware Player. The installations process finished successfully but not able to use https://<vmware player ip address>. Ping is successful to VMware player .
Running the VMware player and Windows 7 on the same laptop from which I run https://<vmware ip address>. VMware machine can be pinged from Windows 7 But the GUI won't showed up when https to the VM.
Solution
Here is what you need to do using VM Player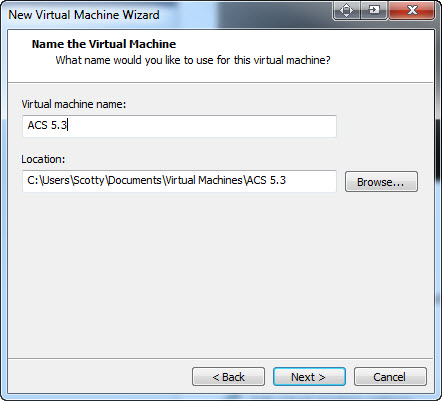 You can run a minimum of 60.0 GB
Choose the ISO file you want to install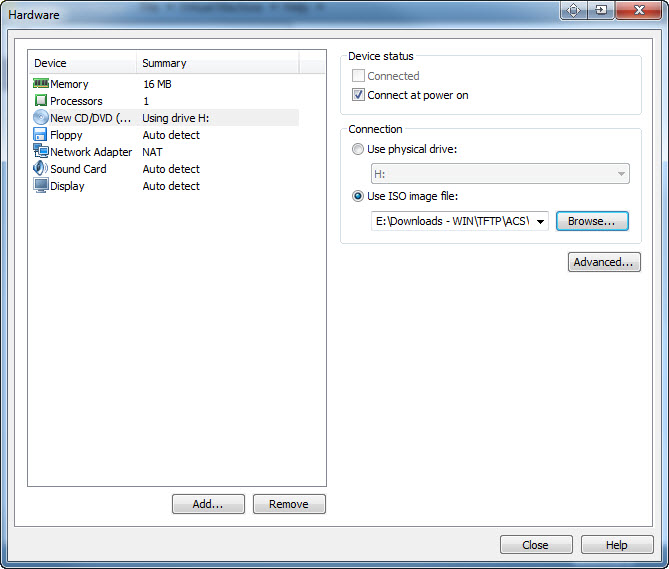 Choose #1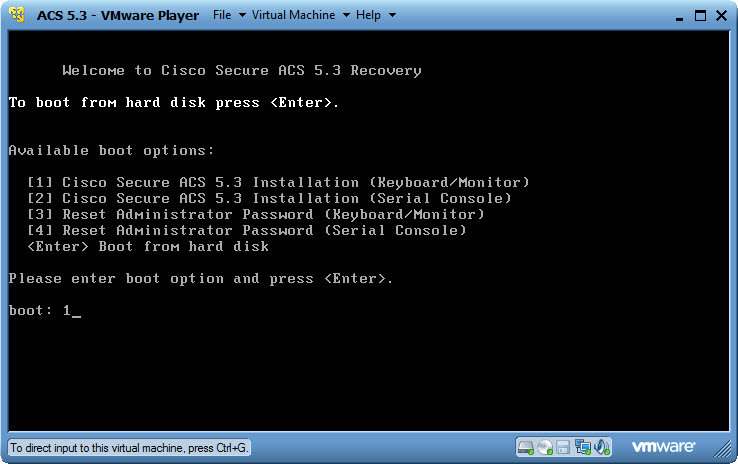 The VM will finish the install and reboot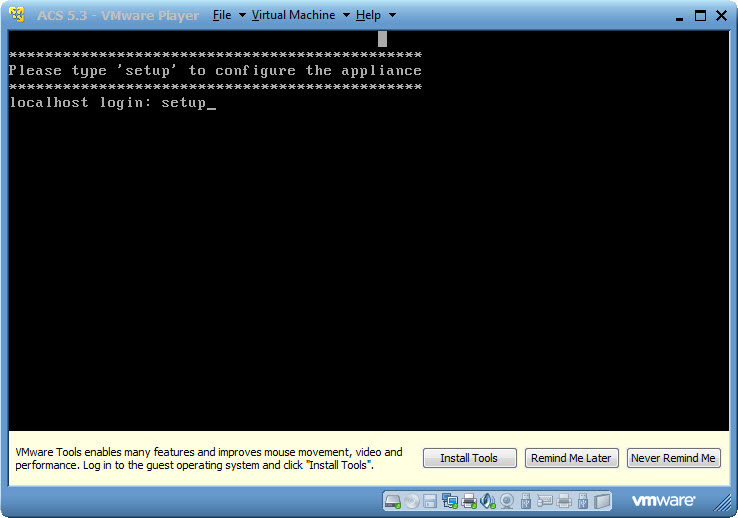 Type setup.
Reference
This document was generated from the following discussion: ACS 5.1 installations