edited on:

‎11-18-2020

‎02:51 AM
Introduction
Difference between Coverage hole and Pre-coverage hole
Solution
Coverage holes are areas where clients cannot receive a signal from the wireless network. A coverage hole is considered to have occurred when client SNRs falls below a predetermined level.
Coverage holes are usually caused by physical obstructions such as buildings, foliage, hills, tunnels and indoor parking garages.
A coverage hole event is when several clients are stuck in the same coverage hole.
A pre-coverage hole is when a client stays for 5 seconds in a coverage hole. In other words, when a client is heard for some time at bad signal and it's not roaming, it must mean that this area is a coverage hole. This event is informational.
On the WLC, Coverage holes are displayed as alarms. Pre-coverage holes are displayed as events.
The Cisco Unified Wireless Network Solution radio resource management (RRM) identifies these coverage hole areas and reports them to WCS, enabling the IT manager to fill holes based on user demand. The parameters for coverage hole events are configurable on the RRM part of WLC (number of clients, etc)
The Coverage Hole Algorithm is used to detect holes in coverage based on WLAN client signal measurements and to adjust AP power to address low client-signal levels.
Pre-coverage hole cannot be configured as this is just one client that has reached the coverage hole tresholds and hence this event is informational.
More Information
By default Coverage Hole Detection is enabled. You can change the settings in "Wireless -> 802.11a or 802.11b -> RRM -> Coverage" section.
We can enable/disable for a given WLAN as well. Under WLAN advanced settings you can see an option to enable or disable CHD.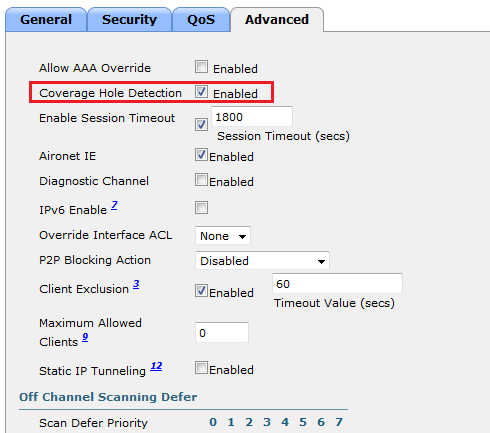 Source