Highlighted
Beginner
Mark as New

Bookmark

Subscribe

Mute

Email to a Friend
Hi,
We are rolling out 20+ APs (1042N-E-K9) and one of the VLANs is used for VoIP. We would like to enable CCKM, but are a little unsure of how to go about it after reading through many of all the documentation. We have successfully enabled one AP to serve as a WDS master, and APs shows up as registered. Below are some of our questions
1. On the AP, what should be the settings for the SSID on which we want to enable CCKM?
a. What Encryption Modes are allowed - can we use TKIP or AES-CCMP, or are we obliged to use CKIP-CMIC?
b. For the SSID, can we enable both CCKM and WPA? And is CCKM with WPA2 supported (chipper AES-CCMP)
c. For AP Authentication, what Method should we chose? TSL, FAST, or is any of them allowed?
2. On the client machines (we are testing with a Lenovo laptop, ccx c4, and Intel pro-tools):
a. We understand that we can choose EAP-TSL for the clients and that should be ok, is that correct?
b. Do we need to use EAP-FAST or LEAP? And if that is the case, then it seems that MS NPS server as RADIUS is not supported…
We would very much appreciate any help with the above questions, as mentioned we read through the various documentation, but we are still unclear on the above mentioned points.
Greetings!
Erik-Benjamin Povlsen
1 ACCEPTED SOLUTION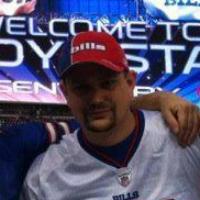 Advisor
Mark as New

Bookmark

Subscribe

Mute

Email to a Friend
Erik, welcome to support forums!
1.) For CCKM and CCXv4 you should use WPA/TKIP/CCKM. CCXv5 supports WPA2/AES/CCKM.
2.)TLS or PEAP will work fine. You do not have to do FAST or LEAP. IMHO LEAP needs to go the way of WEP and the dodo.
HTH,
Steve

------------------------------------------------------------------------------------------------
Please remember to rate useful posts, and mark questions as answered
HTH, Steve ------------------------------------------------------------------------------------------------ Please remember to rate useful posts, and mark questions as answered