Highlighted
VIP Engager
Mark as New

Bookmark

Subscribe

Email to a Friend
Issue with PI 2.2 after upgrade
Hello
I've upgraded today our PI 2.1 to 2.2. I followed exactly the manual and made an Application Backup no the old server, created a new server, installed it and restored the Application Backup.
Everything looked like it went well, but it seems I found a major issue now.
In the new Converged Theme -> Configuration -> Network Devices -> Unified AP, I see all my access points. But once I click on some device, I get the error message: 172.16.102.127 no longer exists. Please refresh the device work center.
Sometimes I can click on an access point, but it will show an other device in the overview, while the configuration seems to be from the correct one?!?
See screenshot: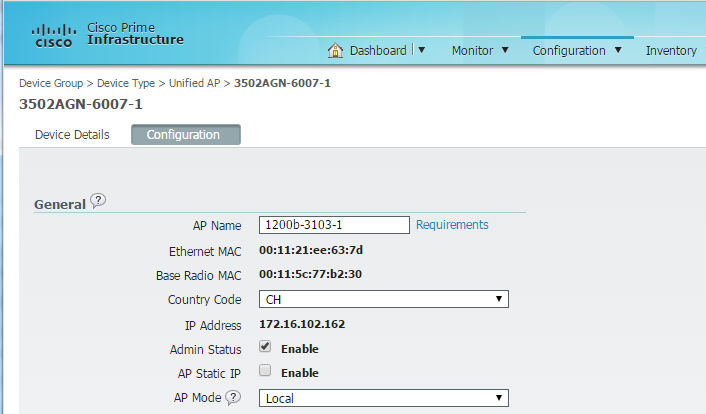 I clicked on the 1200b-3103-1, but the title shows a different one. I didn't yet try to submit a change, because I simply do not trust it.
If I switch to the Classic (deprecated) theme, everything works as expected.
I've rebooted the server already twice, just to be sure.
Thanks
Patrick