Highlighted
Beginner
Mark as New

Bookmark

Subscribe

Mute

Email to a Friend
NCS error : Failed to autorize AP<mac address > with certificate type ' unknown' on controller < ip address >
Hi ,
I have repeatative alert on NCS saying " Failed to autorize AP < d8:d3:85:xx.xx.xx > with certificate type ' unknown ' on controller ' < ip address > AP autorization entry does not exist in controllers AP Authorization List - controller name : --- "
whereas all alerts have got different ip address of controller , it is not only on one controller ......
do we have any resolution to clear this issue ?
I would really appreciate if i could get any solution on this ....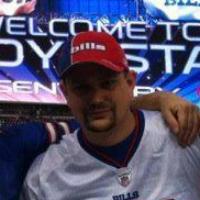 Advisor
Mark as New

Bookmark

Subscribe

Mute

Email to a Friend
NCS error : Failed to autorize AP<mac address > with certificate
take a look at the WLC that is throwing that error. Are you using AP authoriazation? Does it have a MIC or an SSC? Is it in the list of 'allowed' AP?
Steve
HTH, Steve ------------------------------------------------------------------------------------------------ Please remember to rate useful posts, and mark questions as answered