Highlighted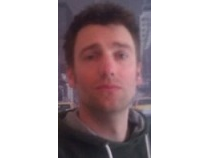 Beginner
Mark as New

Bookmark

Subscribe

Email to a Friend
Prime setup 2.0.0.0.294-2-K9 asks for Red Hat CD
Ok since i have this problem with a Cisco Prime
https://supportforums.cisco.com/discussion/12333166/ncs-prime-lost-licenses-after-application-restore
I decided to do a complete re-install.
Since this is a physical appliance i downloaded the PI-APL-2.0.0.0.294-2-K9 image and burnt it on a DL DVD.
Yesterday i was onsite and booted from the DVD the process starts.
Selected the re-install option with Keyboard & Monitor attached then the setup starts and we get the "Welcome to Red Hat Enterprise Linux Server" screen after a few minutes i get a pop up asking me for the Red Hat Linux CD.....
After trying this a few times i canceld it and removed the Prime from the rack todo a re-install at my company.
Here i have the same problem.
I do have an NCS-APL-1.1.1.24-1-K9 image from an earlier crash and this works fine.
But i dont really want to do the upgrade process from 1.1 --> 2.0 again since there is an image available with a clean 2.0.0.94 install.
The appliance type is PRIME-NCS-APL-K9 V02
Anyone have an idea ?