Highlighted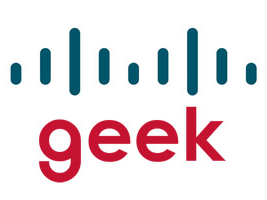 Beginner
Mark as New

Bookmark

Subscribe

Mute

Email to a Friend
[Q] How do you generate and install a signed SSL certificate for management of a Cisco 5508 WLC?
Our Security Policy requires all web admin pages to be signed by our corporate Certificate Authority. I have successfully implemented a 3rd party SSL certificate for the Web Auth of our Guest WLAN but I need to install a signed certificate for the Management of the WLC itself. I have followed the instrctions here:
http://www.cisco.com/en/US/tech/tk722/tk809/technologies_configuration_example09186a00806e367a.shtml
but this was more useful for Web Auth. I cant find a specific document explaining how it should be done for the Management interface.
Any help greatly appreciated.
1 ACCEPTED SOLUTION
Highlighted
Cisco Employee
Mark as New

Bookmark

Subscribe

Mute

Email to a Friend
1) Please use a password. Blank passwords regularly give problems.
2) You didn't recombine the key with certificate before uploading to the WLC :
Combine the CA.pem certificate with the private key, and then convert the file to a .pem file.
Issue this command in the OpenSSL application:
openssl>pkcs12 -export -in CA.pem -inkey mykey.pem -out CA.p12 -clcerts 
 -passin pass:check123 -passout pass:check123



!--- This command should be on one line.



openssl>pkcs12 -in CA.p12 -out final.pem -passin pass:check123 -passout pass:check123

Note: In this command, you must enter a password for the parameters -passin and -passout . The password that is configured for the -passout parameter must match the certpassword parameter that is configured on the WLC. In this example, the password that is configured for both the -passin and -passout parameters is check123. Step 4 of the procedure in the Download the Third-Party Certificate to the WLC section of this document discusses the configuration of the certpassword parameter.
The final.pem is the file that is transferred via TFTP to the Cisco WLC.
Now that you have the certificate from the third-party CA, you need to download the certificate to the WLC.