Highlighted
Beginner
Mark as New

Bookmark

Subscribe

Mute

Email to a Friend
Problem: The network speed of our wireless networks have slowed down to about 3 Mbps currently while standing under an access point (Excellent signal strength)
Setup: Cisco 4404 controller with mix of LWAP 1121 and 1141. Multiple SSID (Voice, Patient Care, Data, Guest, VMClient). Only two GBIC's currently in use for 80 AP's in dense layout design.
Troubleshooting: Signal strength is great. Wire test is great. Standing under AP's I can get between 2 and 7 Mbps using a data transfer program. I notice slowdowns and pixelated graphics on the wyse clients (first sign). Full OS laptops seem to be more resilient but I can get dropped pings if I walk around. Right now the controller is setup to handle signal strength/channel and such automatically. Been working until this week when about 70 new clients were added. Maybe a total of 350-400 clients now on the controller. Looks like at most, 30 clients on a single AP.
Any ideas?
Thanks,
Todd
1 ACCEPTED SOLUTION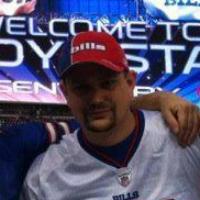 Advisor
Mark as New

Bookmark

Subscribe

Mute

Email to a Friend
that many clients on a single AP would definitely cause a slow down.
Remember this is half-duplex shared media, and every client has to wait till the 'air is clear' to be able to send.
Steve
HTH, Steve ------------------------------------------------------------------------------------------------ Please remember to rate useful posts, and mark questions as answered