Highlighted
Beginner
Mark as New

Bookmark

Subscribe

Mute

Email to a Friend
1562i .. this is called "omnidirectional"?
I feel like Cisco is straight up lying to me when they call the 1562i internal antenna omnidirectional.
https://www.cisco.com/c/en/us/td/docs/wireless/access_point/1560/installation/guide/1560hig/1560_ch1.html
Look at the "omnidirectional" polar plot figures 1-6 to 1-9 and compare with the "directional" antenna of figures 1-10 to 1-13. They look essentially the same to me.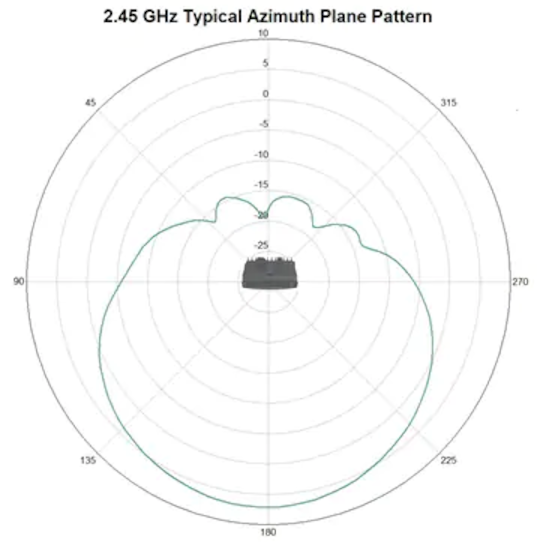 A properly omnidirectional antenna has an almost uniform circular ring around the antenna, such as the 3802i.
https://www.cisco.com/c/en/us/td/docs/wireless/controller/technotes/8-3/b_cisco_aironet_series_2800_3800_access_point_deployment_guide/b_cisco_aironet_series_2800_3800_access_point_deployment_guide_chapter_01001.html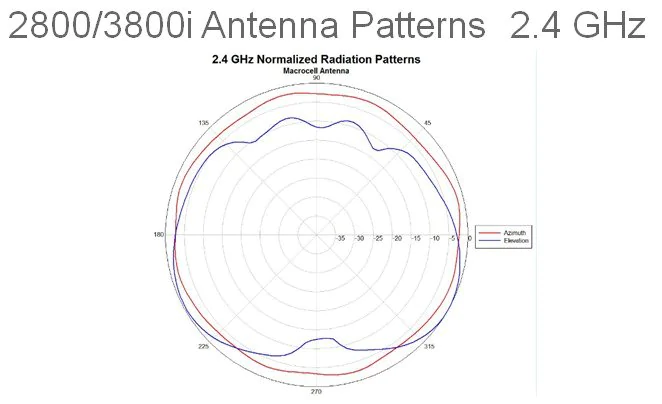 Though perhaps they did these polar plots with the 1560 mounted on a metal pole? In that case, the AP chassis is so small that the pole itself is blocking signal radiated from the rear of the AP. The internal antenna AP needs to be bigger and wider to get the signal around the pole.
,
Apparently for the 1560 outdoor AP to actually be omnidirectional, I am going to have to use the external antenna version, and use a batwing mount that sticks the antennas out about a meter away from the pole to get around it.
Highlighted
VIP Advisor
Mark as New

Bookmark

Subscribe

Mute

Email to a Friend
That sounds about correct yes.