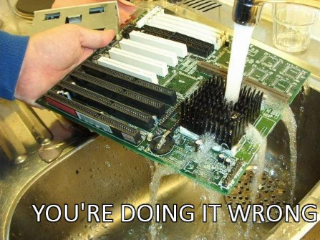 Beginner
Mark as New

Bookmark

Subscribe

Mute

Email to a Friend
Greetings!
My company is finally making the set up to a 5508 controller. w00t for single point of control!
Anyway, I was wondering how repeaters function/are set up using a 5508. I did some Googling and couldn't really find a lot that jumped out at me regarding this. The only thing I really ran into was Mesh networking, but there is no way we'll be purchasing some 1500s as that would be incredible overkill to do some basic repeating.
Just to clarify: this is stuff that cannot/should not be drilled through, so wireless repeating is a must. It is not the way I prefer to do things, but it is the reality that I'm dealing with.
Sorry for such a n00b question, but we're about to drop (for us) a lot of cash down on a controller, and I need to make sure that the Cisco solution is right for us.
Thanks in advance!
2 ACCEPTED SOLUTIONS
Cisco Employee
Mark as New

Bookmark

Subscribe

Mute

Email to a Friend
WLC do not allow for repeaters. With a 5508 you'd typically buy 802.11n APs and a repeater with 802.11n makes .11n useless since it kills the bandwitdh.
Mesh is the elegant solution that WLC supports for the same user requirement.
If you think that 1500s are too expensive for that, know that you can do mesh with indoor APs. However, as stated they are indoor APs, so don't put them outside :-)
Mark as New

Bookmark

Subscribe

Mute

Email to a Friend
Do keep in mind, you dont need a 1500 to do MESH. A 3500 and other models support MESH as well. HOWEVER, just dont get fancy and try to do more than say 2 hops. Ive had issues with no-mesh access points and exceeding 2 hopes (me personally). This is another alternative to repeaters.
You can also do bridges with a WLC. Something else to keep in your back pocket.
"Satisfaction does not come from knowing the solution, it comes from knowing why." - Rosalind Franklin
___________________________________________________________