Options
Mark as New

Bookmark

Subscribe

Mute
‎04-25-2018 05:27 AM - edited ‎07-05-2021 08:33 AM
Hi all
This is the situation: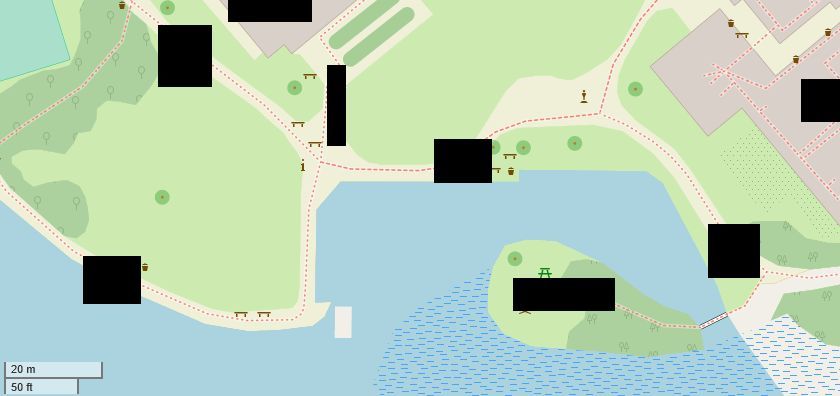 I currently think about providing some outdoor Wi-Fi coverage to our users. The grey parts are our buildings, green is grass and blue is lake.
I probably can mount APs on the outside of our grey buildings. Most important area to be covered would be the middle green part, but wouldn't mind to also have the lower left covered. That's some 50 meters from the building.
What do you think, can I solve this with 1-2 AIR-AP1562D-x-K9 or AIR-AP1562I-x-K9? The coverage doesn't need to be great, but good enough for surfing the web. Also, the buildings already have a fairly dense Wi-Fi network deployed on the inside, I'd prefer to not disturb that one to much, but the building has metal vapor windows and is otherwise a steel construction.
1 Accepted Solution
Options
Mark as New

Bookmark

Subscribe

Mute
‎05-02-2018 06:23 AM
Google maps / Streetview shows building materials, building heights, tree heights, signage locations, etc... there's no end of things that can impact where / how you mount an Access Point.
On the scheme of how to plan an outdoor Wireless network...
- Planning off a 2D plan - very, very bad
- Planning off a 3D Google Maps / StreetView - slightly less bad, but still pretty bad
....
- Proper on site survey with real people and real eyes and active survey equipment - ideal