Engager
Mark as New

Bookmark

Subscribe

Mute

Email to a Friend
Roaming among multi-vendor APs with WPA-PSK
Hello all,
I just have a small questions:
roaming among multi-vendor access points - is it supported with WPA(1,2)-PSK security SSIDs?
sure keeping in mind same SSID name and security and non-overlapping channels requirements met.
in my humble understanding it should work! but because I am lacking information about the roaming process I am a bit confused.
The client when tries to roam will send a reassociation message to the new AP. But how the new AP will respond to this reassociation? does the re-association message contain the PSK?
Or the client should send the PSK in authentication message later after association? (this is not porbable coz auth is before association).
so where auth part happens when client join an AP via RE-associatoin? shoudl the new AP contact the old AP to get any information? (This is what I read during my search. it uses IAPP for communiocation between APs, but is this certified by Wi-Fi already?).
and finally if there is a link to illustrates the whole process and message/info exchagne that will be nice.
Thanks.
Amjad
Rating useful replies is more useful than saying "Thank you"
2 ACCEPTED SOLUTIONS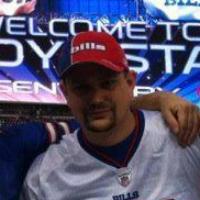 Cisco Employee
Mark as New

Bookmark

Subscribe

Mute

Email to a Friend
With just a PSK it should work. When the client roams it will send its PMK to the AP. So with just a PSK the client should roam fine so long as the key is the same on both, as the AP will check the PMk or the PSK on first association. So long as it matches the client should be fine, unless it forces a DHCP on the roam to the new AP, but even that should be pretty quick.
Steve
Sent from Cisco Technical Support iPad App
HTH,
Steve

------------------------------------------------------------------------------------------------
Please remember to rate useful posts, and mark questions as answered
Mark as New

Bookmark

Subscribe

Mute

Email to a Friend
To piggy back on Steve's comment. In theory it should work, but I would test. More importantly, when a client roams the previuos AP will buffer frames and send to the new ap you associate to. However, as you pointed out IAPP is almost never implemented. You could see a drop with senivitve applications.
The bigger question is what two vendors are you mixing access points with ?
"Satisfaction does not come from knowing the solution, it comes from knowing why." - Rosalind Franklin
___________________________________________________________