Highlighted

Participant
Mark as New

Bookmark

Subscribe

Mute

Email to a Friend
WLC 3500 Series Controller UI access
We have a Cisco WLC AIR-CT3504-K9 version 8.10.105.0 and we are running Chrome on 79.0.3945.130.
Prior to these version upgrades we were able to access the WLC from MS IE but each time we attempted to access via Chrome on the previous version we would not be able to access on the first attempt.
We would repeatedly get the username/password prompt until we either killed the Browser, killed the tab or re-entered the URL.
After that access was allowed until you logged out and repeated the process at which time you would get the same issue.
We had a TAC case open for months on this and went round the barn several times with no movement.
It was believed by TAC that our shared secret was to blame but that was a red herring since all other devices had no issues with that shared secret. We reached out to Chrome but never got a reply, the TAC Engineer did the same from their end but didn't receive a reply.
Finally one weekend we had to update the WLC and at during that same window Chrome dropped an update.
It's been working ever since.
If you happen to have this issue where Chrome doesn't allow access but IE does check your versions, most likely on your WLC as if your using Chrome you likely to be updated by now, and try updating one test and then update the other and test. You may fix the issue.
If you do or don't please drop me a line with your findings.
ej
Highlighted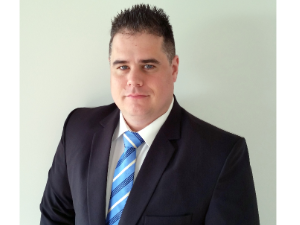 VIP Rising star
Mark as New

Bookmark

Subscribe

Mute

Email to a Friend
Cisco products are renowned for browser issues.
I have seen WLC versions where Chrome doesn't work, IE doesn't work and you have to use firefox.
I have seen other products where you had to login via firefox, then copy the authenticated URL to another browser as firefox couldn't process the page after login, but the other browsers wouldn't work on the login page.
Thats why I have 3 browsers on my MAC and Edge in a VM incase i run into something like this. Then I always revert to CLI if completely stuck
*****Help out other by using the rating system and marking answered questions as "Answered"*****
*** Please rate helpful posts ***
Highlighted
VIP Collaborator
Mark as New

Bookmark

Subscribe

Mute

Email to a Friend
in addition to Haydn Andrews post
I suggest clearing the browsers cache whenever these kind of issues occur
Regards