Highlighted
Beginner
Mark as New

Bookmark

Subscribe

Mute

Email to a Friend
wlc 4402 4.2.61 unable to add mac entry to database, reached max size
Hi All,
When I try to add new MAC entrys to the WLC I get the following message
unable to add mac entry to database, reached max size
the problem is when I look at the stats there is only 386 MAC entry and the databse size was set to 1024 entry !!!
The work around was to increase the size of the database to 2048
Is there any why to clean up the database ?
Thanks in advace for you help
Highlighted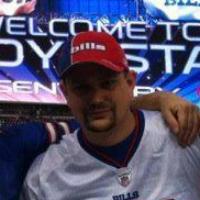 Advisor
Mark as New

Bookmark

Subscribe

Mute

Email to a Friend
well, the database isn't just the macfilter. It's your excluded clients, any usernames etc.
You can do a show database summary to get an idea of what all is taking up space. But IIRC you need to upgrade beyond 4.2.61.0 to get them.
Steve
HTH, Steve ------------------------------------------------------------------------------------------------ Please remember to rate useful posts, and mark questions as answered
Highlighted
Mark as New

Bookmark

Subscribe

Mute

Email to a Friend
Hi Stephen
Thanks for you reply
Yes you are right the database it's all MACs plus users, plus excluded clients; AP MICs etc
I've just read myself and my orginal poste wasn't clear enough, sorry about that
the database summury is showing 1031 entries if I do the maths of what I've got all inclusive I cant find more than 500 entries I'm trying to figure out where the other 500 entries are coming from, I suspect that when I create guest users acounts which are valid only for a period of time when they expire the entry on the WLC database is not released even if the account is not showing up ?
is there any way to see all the entries and get rid of the unnecessary ones under 4.2.61.0 ?
Thanks !
Mehdi