Beginner
Mark as New

Bookmark

Subscribe

Mute

Email to a Friend
MTU for out going interface.
Hi Expert,
I have ASR9010 with single incoming interface(GE) and two outgoing interfaces(TenG1 and Bundle-E(TenG2)). the routing/cef/label is configured to forwarding traffic out TenG1. All interfaces are configured with MTU 9194.
- When I inject traffic with 1500byte size, traffic has been forwarded out TenG1 as intended.
- Same traffic but change the size to 9000byte, traffic has been forwared out Bundle-E and it can not reach the destination.... routing /CEF still say that it should be forwared out TenG1.
Any possibility that I have done something wrong?
Regard,
Marit.
2 ACCEPTED SOLUTIONS
Cisco Employee
Mark as New

Bookmark

Subscribe

Mute

Email to a Friend
you may have loadbalancing going on in this case with 2 equal paths between the tenG and the bundle-e,
depending on the l3/l4 info, the hash distribution may be different hence different paths are selected.
there is no length parameter in the hash calculation, but I am thinking that if the egress interface had a smaller mtu then the packet size, meaning that the egress Lc would punt for fragmentation, it could be the sw injected the packets down into other paths then what you'd expect.
fragmentation should be prevented at all cost, because that is not working in hw and no features are applied.
you can check the np counters of your linecard to see if the packets were forwarded and or punted.
regards
xander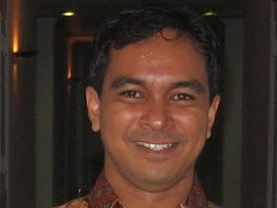 Cisco Employee
Mark as New

Bookmark

Subscribe

Mute

Email to a Friend
If you can recreate this issue again, i suggest you sniff the packet that come out of Bundle-E and find the difference with the first stream. If you don't have ECMP, so there is no reason for same stream to take another path. I suspect the destination address change in the spirent setting.
thanks,
rivalino