Options
Mark as New

Mark as Read

Bookmark

Subscribe

Email to a Friend
on ‎07-30-2010 11:35 AM
In UCCX we can configure automatic recording for the agents that our agents handle, its important to notice that its recommended to not record all of the calls that comes into our call center that can cause performance issues in our server ALSO ITS NOT SUPPORTED BY CISCO TAC. "The recording functionality is intended for "on demand" use only, and not for recording all calls in the contact center" (Cisco CAD Installation Guide, 2009, p.22)

http://tools.cisco.com/squish/F00c9
In case that you would like to know how many concurrent session does your server support, that information its in the release notes of each UCCX version under the scalability session.
http://tools.cisco.com/squish/78f27
Now, I will tell you the necessary steps to acomplish this task.
Establish a remote session towards the server and open the Cisco Desktop Admin tool (Start->Programs->Cisco->Admin)

This configuration needs to be done in each workflow that you would like to enable this feature, in this document I am going to use the default workflow but you can either create a copy of the default one for this purpose or use one that already configured.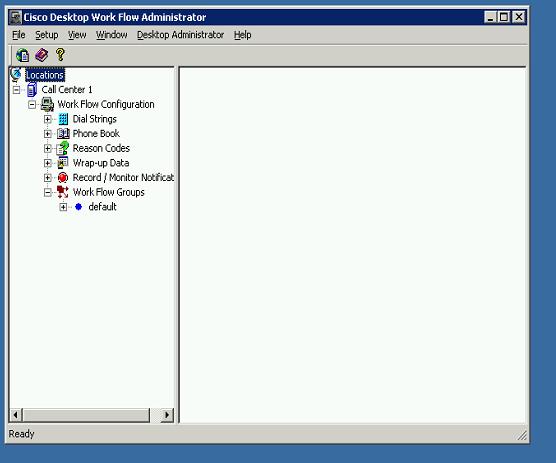 Once you selected the desire work flow go to CAD agent and select the Voice Contact Work Flow option. We are going to create a new one for this purpose.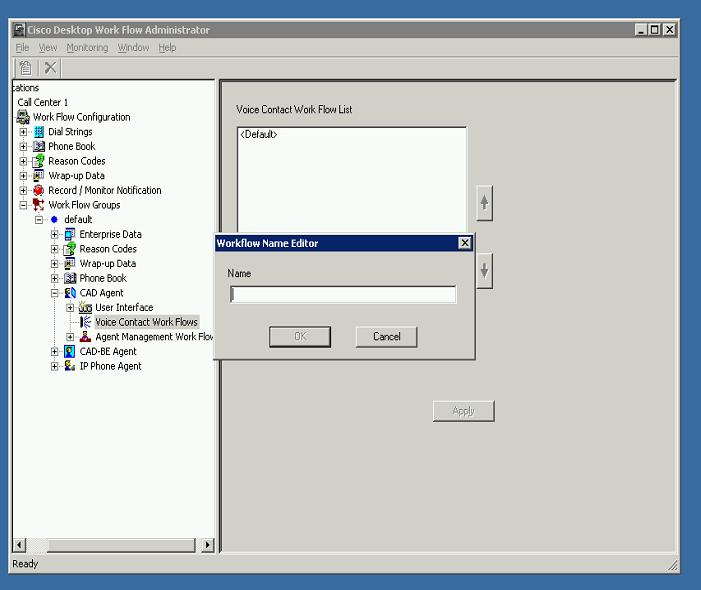 In this case we will use the "Inbound Calls" option, After do a click in edit to to assign a the condition that will trigger the execution our workflow, for most cases the Calling# is not empty will accomplish our requirements.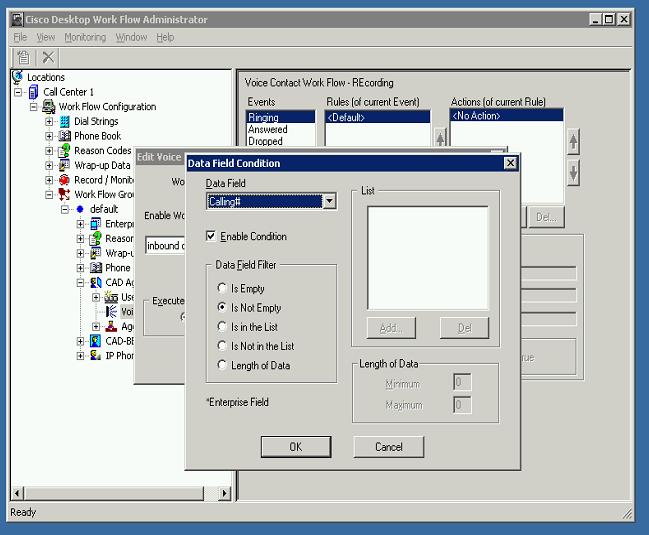 Now we need to create rule and assigned the acction that will be exected. To this select the Answered event after that create a new rule by clicking the new button under the rules menu.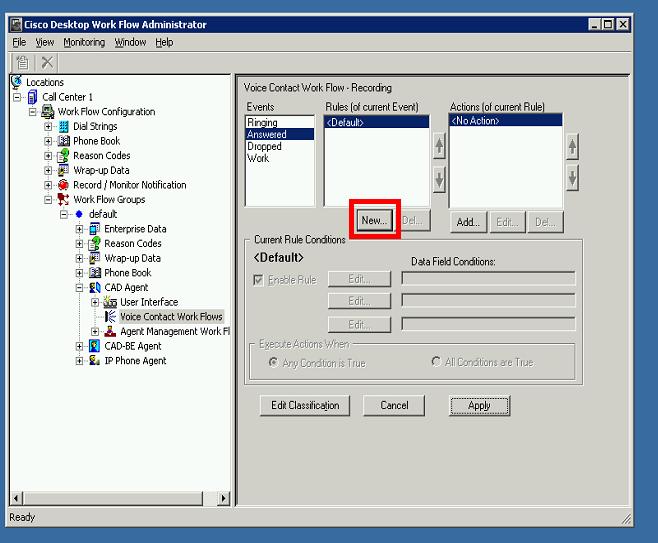 Now we need to assigned an action to our new rule for that click under the add button under the action colum, and go to the Utility Action tab, and create a new action, uder the action type select the Record option and assigned it the start action.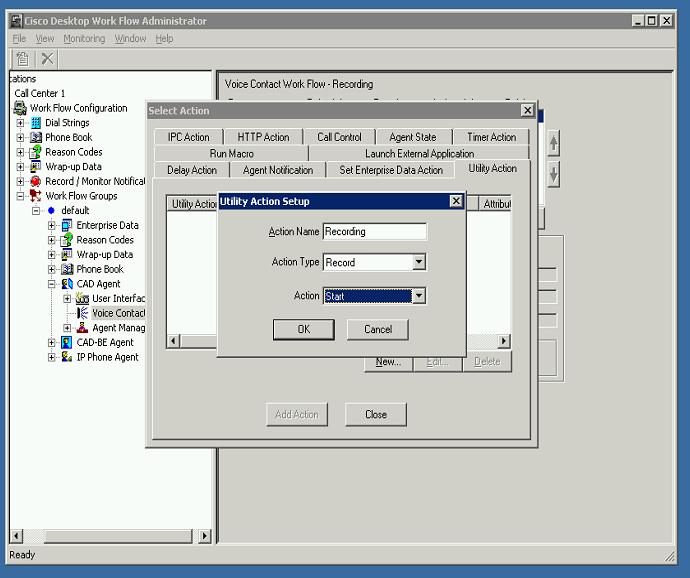 Now that we had create the new action we need to enable it by creating a new rule condition to do that just do a click in the edit option under the current role condition and select the calling# is not empty configution after that aprove the rule by doing a click in Ok.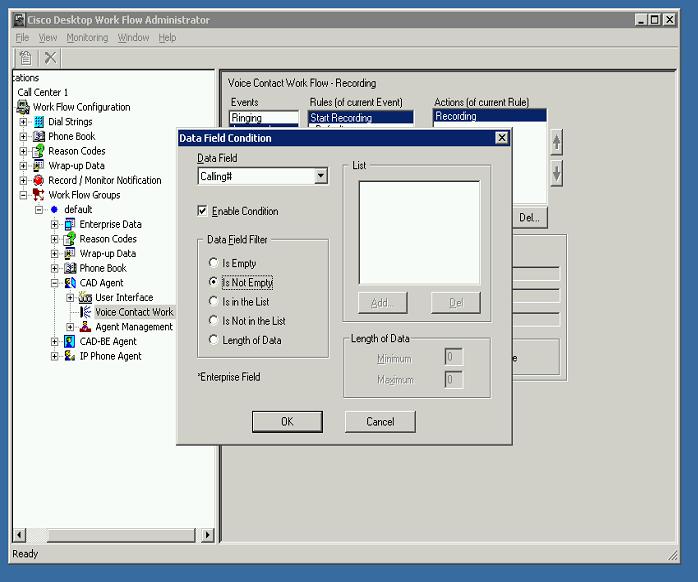 Finally we need to apply the rule, and repeat the same process but this time to stop the recording we need to select the "Dropped" event and under the util action we need to select the stop recording option.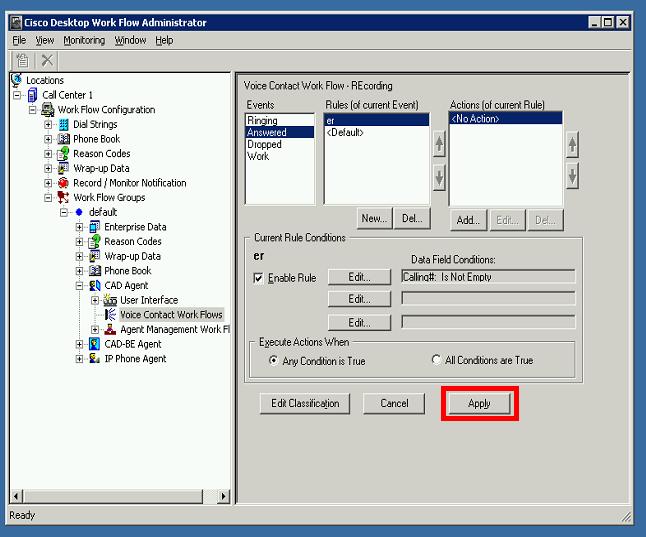 Now we need to assigned the workflow to our agents, to do that

In the CDA go to "Desktop Administrator" menu and select the option for "Site A"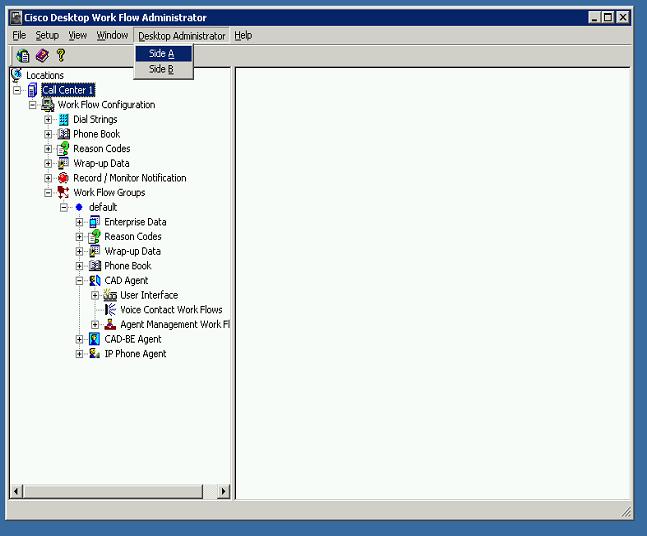 The new window will request for a username and password. Default values are username "admin" and live the password as blank.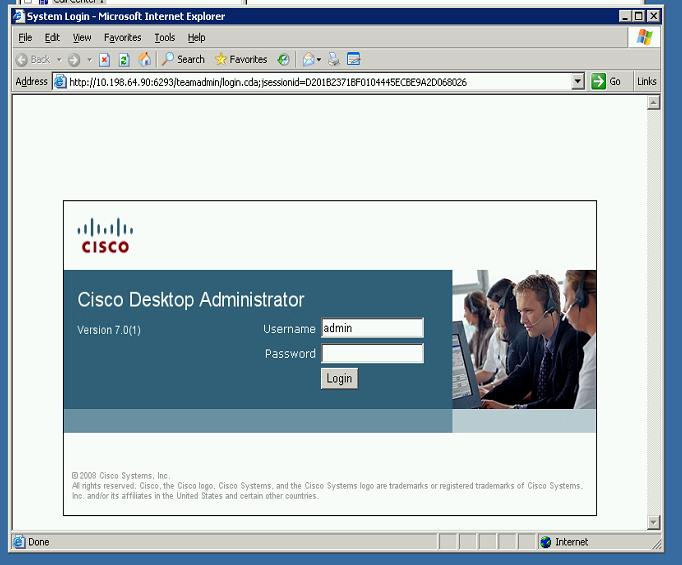 To assigned the agents to the proper workflow go to the Agents configuation

under the Personnel menu and select the desire work flow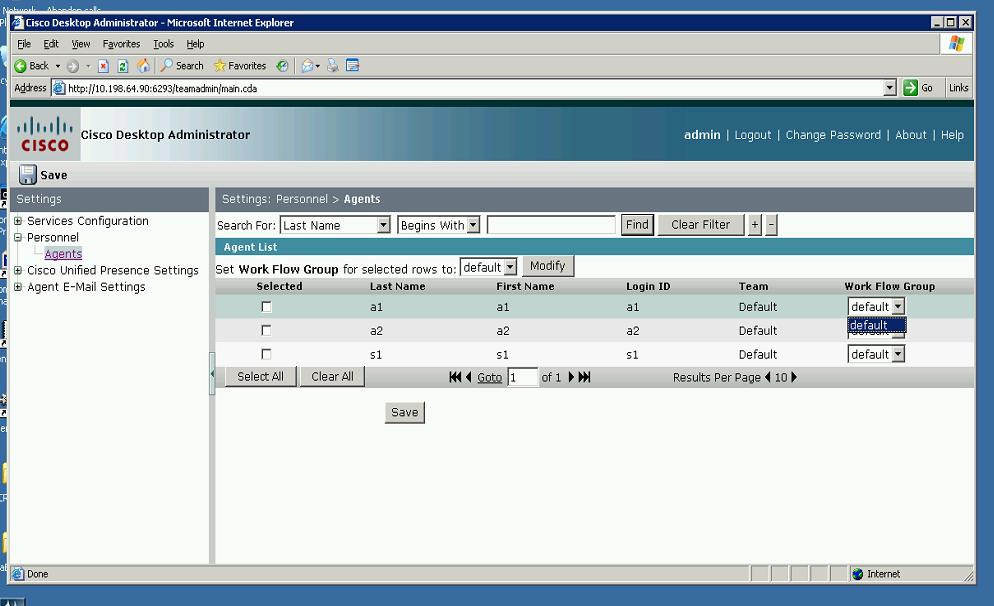 Finally we need to tell our agents to logout from CAD and login back, so they can download the new workflow configuration.