Options
Mark as New

Mark as Read

Bookmark

Subscribe

Email to a Friend
‎10-28-2012 08:01 AM - edited ‎03-12-2019 09:54 AM
Scope.
On ocassions CUCM servers may undergo security and vulnerabilities scan. Security scan might report multiple alarms, threads or security vulnerabilities that are related to a specific linux library or component that included the vulnerability. There are times when customer are interesed on getting a report for the internal .rpm and component version for their CUCM server.
This document instruct two alternatives for customer to obtain this information.
Go under Unified Reporting.

Run a Unified CM Cluster Overview report. You will get a report page like the following.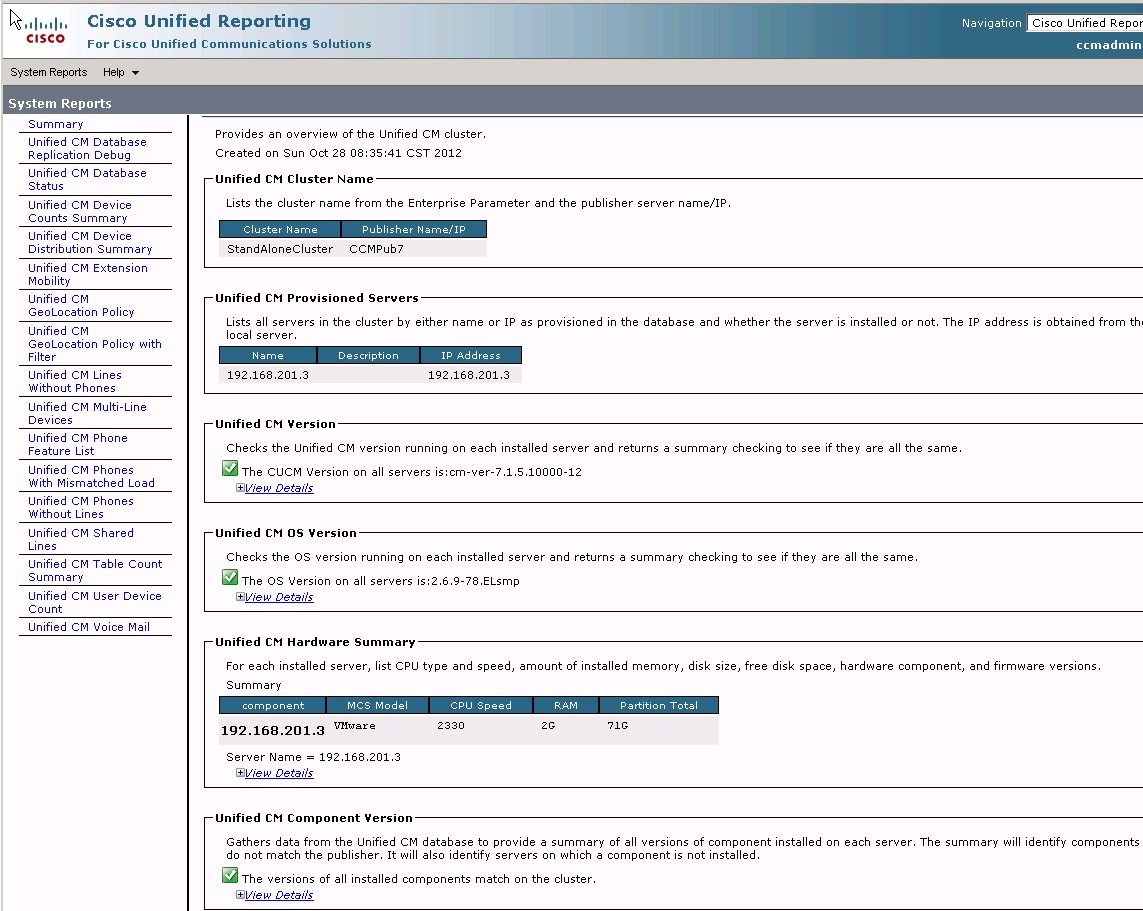 Under the component version you can find listed all the packages and components built into the appliance and their corresponding versions.

You can download this report into an XML format using the download button on the right hand corner.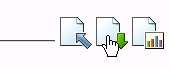 Save the XML file somewhere suitable.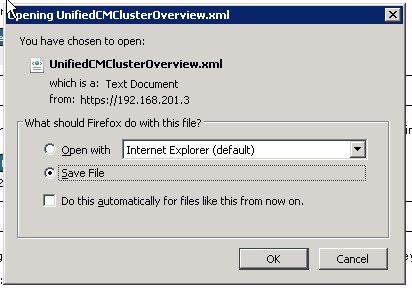 Within the XML file you can find the Unified CM Component Version section.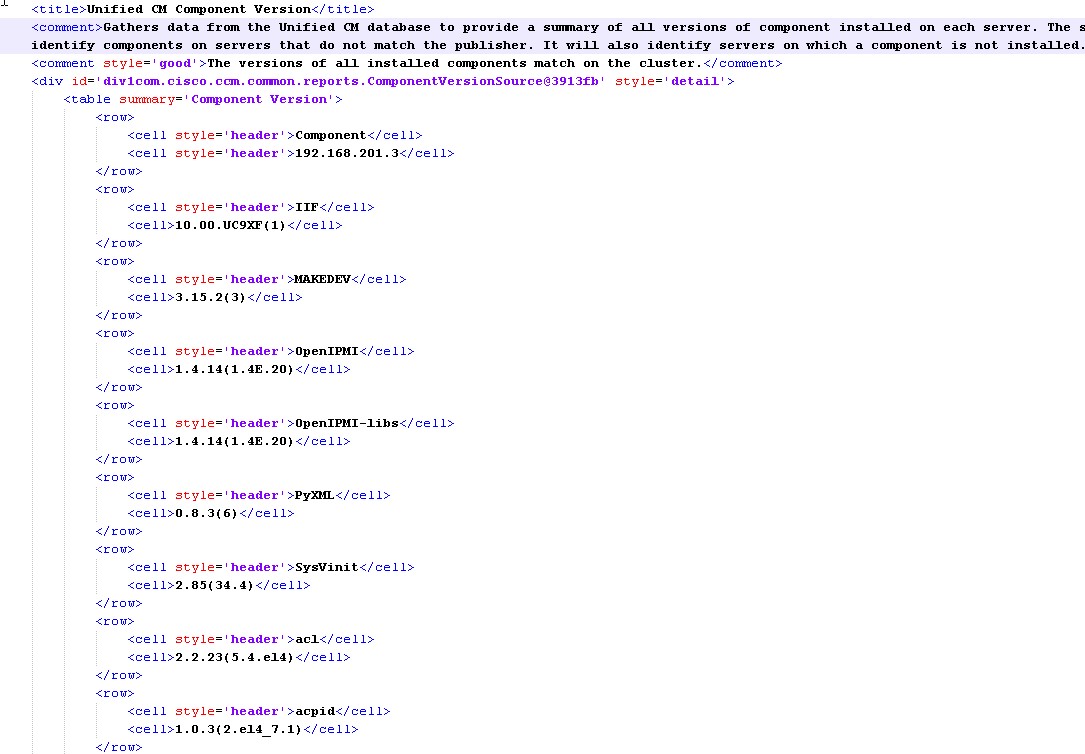 You can also get this information from the CLI of the server show packages active command.
admin:show packages active *

Active Side Package(s): for all packages

hwdata-0.146.33.EL-11

preferences-1.0.1-8

rootfiles-8-1

filesystem-2.3.0-1

termcap-5.4-3

glibc-common-2.3.4-2.41

audit-libs-1.0.16-3.el4

bzip2-libs-1.0.2-14.el4_7

compat-db-4.1.25-9

compat-libstdc++-33-3.2.3-47.3

dosfstools-2.8-18

eject-2.0.13-11

elfutils-0.97.1-5

expat-1.95.7-4.el4_8.2

glib-1.2.10-15

hdparm-5.7-2

attr-2.4.16-3.1.el4

acl-2.2.23-5.4.el4

libgpg-error-1.0-1

libselinux-1.19.1-7.4

libsepol-1.1.1-2

db4-4.2.52-7.3.el4

libtermcap-2.0.8-39

lsof-4.72-1.4

mingetty-1.07-3

bash-3.0-19.7

bzip2-1.0.2-14.el4_7

fior-0.99.1-2.el4