Options
Mark as New

Mark as Read

Bookmark

Subscribe

Email to a Friend
‎10-26-2014 09:54 PM - edited ‎03-12-2019 10:11 AM
COP stands for "Cisco Options Package".
It's a compressed TAR/RPM file that has a .cop file extension.
The software installer untars the cop file and looks for a "copstart.sh" script inside it.
The copstart.sh script contains all the logic to install the accompanying files.
This script runs with root privileges.
Is a COP file mandatory for ALL customers ?
Not always (It depends)
There are some COP files which are needed for ALL customers, and they get posted along with the UCCX image in CCO (Cisco Connection Online)
There are COPs posted along with 8.5(1)SU1 version which is applicable for all the customers.
In most cases, we do provide COPs to individual customers.
Can COP files be UnInstalled ?
Nope, COP files CAN NOT BE UNINSTALLED.
A special request needs to be placed to the Engineering Team (BU), who will prepare a Reverse-COP to undo the changes to the COP file provided.
Otherwise, the Engineering Team can manually uninstall the COP file.
AFAIK there is an enhancement bug request for this, but to the day it is not possible to uninstall .COP files without reinstalling the system.
>
Here is the enhancement bug ID: CSCsk79534
>
https://tools.cisco.com/bugsearch/bug/CSCsk79534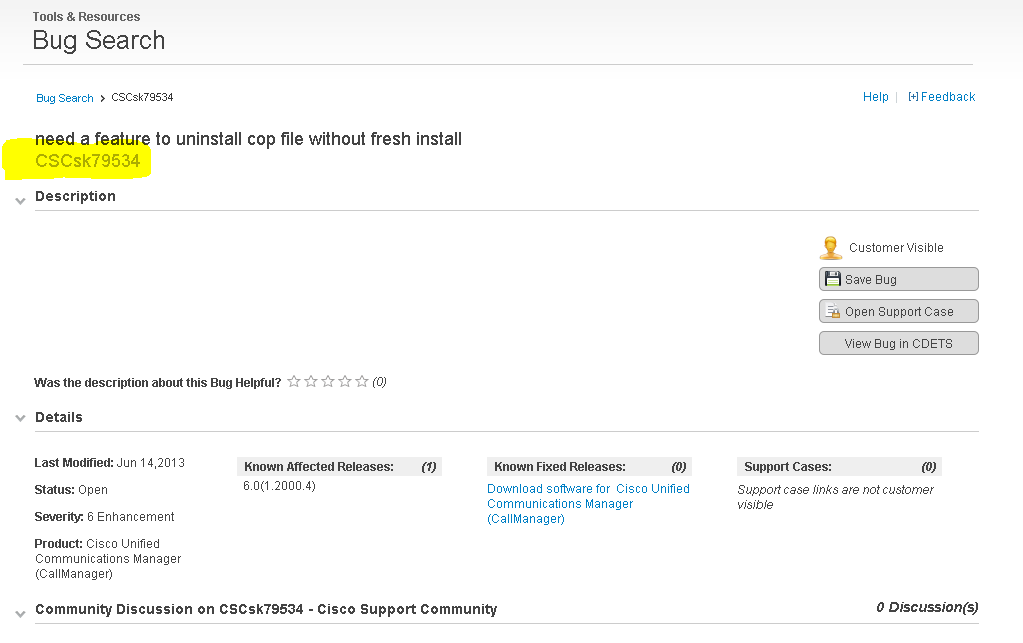 Uploading/Installing a COP file to CUCM for CTS 1.8+
>
https://supportforums.cisco.com/document/103466/uploadinginstalling-cop-file-cucm-cts-18
>
http://www.cisco.com/c/en/us/td/docs/telepresence/cucm_cts/cucm_cts_admin_book/guide/cucm_cts_admin/cucm_cts_admin_managefiles.pdf
**********************************
Packet capture from the IP phone registered to CME
>
https://supportforums.cisco.com/document/12335066/packet-capture-ip-phone-registered-cme
**********************************