Options
Mark as New

Mark as Read

Bookmark

Subscribe
‎01-22-2018 08:05 PM - edited ‎05-08-2019 12:30 PM
Cisco Intersight API Overview
This document provides an overview of the Cisco Intersight API. For general information on Intersight, visit Cisco Intersight - Cisco
API Overview Demo
The video demo of the Intersight API includes information on getting help with the API, generating API keys for remote use, and how to use the Intersight Python SDK.

Accessing the Intersight API
Visit https://intersight.com/help and follow the API Documentation link to learn more about using the API. The API Docs pages have an interactive API browser and the ability to directly interact with the API if you are logged in to a valid Intersight account. Below is a screenshot of the API Docs page with the left pane showing how to search for "user" and expand the iam/User resource, and the right pane showing how to "Send" an actual API command to GET all current Users.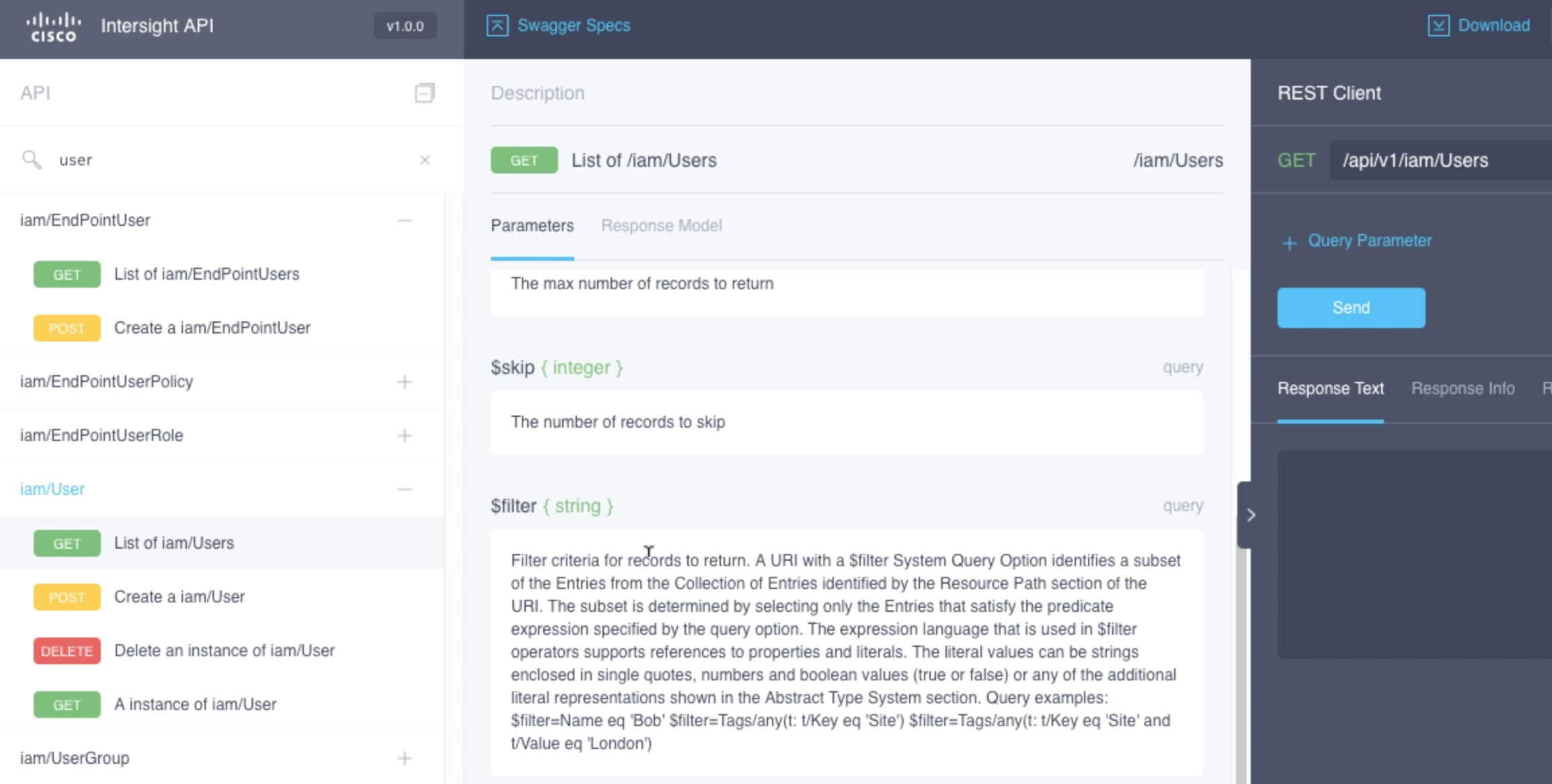 Note that some features of the API require an Intersight Essentials license. More information on Intersight licensing can be found on the Intersight Licensing page.
API Keys for Remote API Access
API keys are needed to access the API from Python or other remote scripting tools. To generate API keys, navigate to the user profile in the upper right of the Intersight UI and select "Generate API Keys"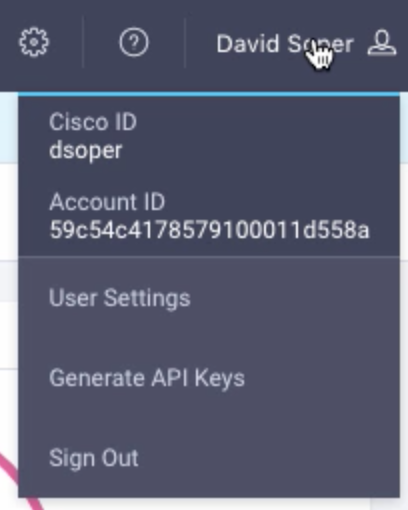 Similar to SSH keys, Intersight API keys consist of "Public" API Key IDs and a Secret, or "Private", Key that should not be shared. The Generate New API Key page shows the following information and provides the ability to save the Secret Key to a file or the clipboard. As noted on the Generate New API Key page, the Secret Key is only visible one time, but a new set of access keys can be generated any time as needed.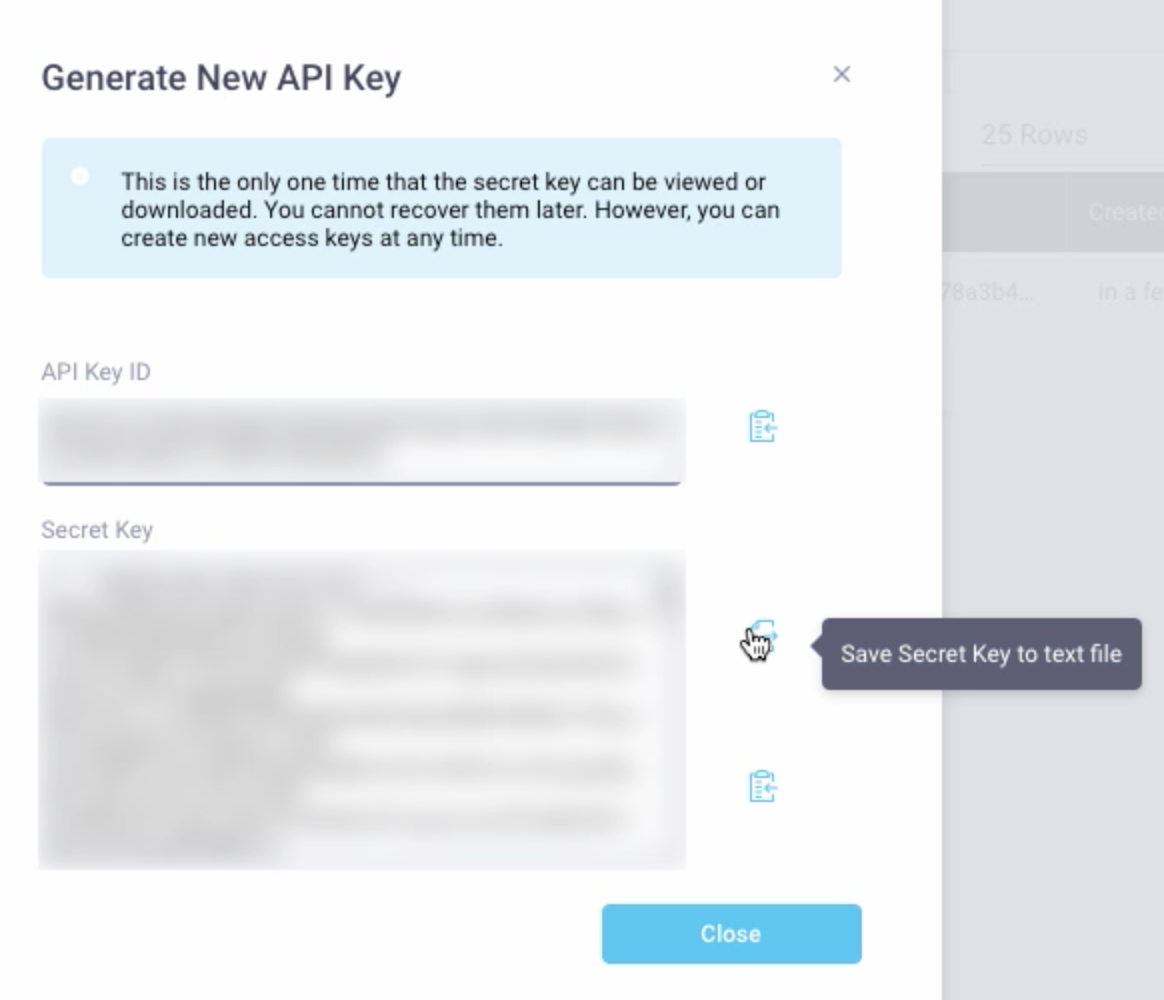 Intersight Python SDK
Intersight's RESTful API is built on "Swagger Specs" that allow automatic generation of Python code and code for several other common programming or scripting languages. The Python SDK is currently hosted on GitHub at https://github.com/CiscoUcs/intersight-python. The GitHub pages have install and usage instructions including examples scripts for user add/delete and device claim/delete with additional examples in development.