Cannot Change to Push Login
Options
Mark as New

Bookmark

Subscribe

Mute
‎12-25-2018 10:00 AM
Hi- Pretty new to Duo and new to forum.
How can I change an authentication from "auto phone call" to Duo Push?
I am using a free Duo account. I enabled 2FA with Duo in my Bitwarden account but during the setup I mindlessly chose the "phone call" option for login. I want to change it to "push" but I have no option in the prompt screen for push. If I cancel the phone call I only have the option to get enter a passcode or use another method. If I choose "another method" I still have an option to text but still no push option (see screenshot).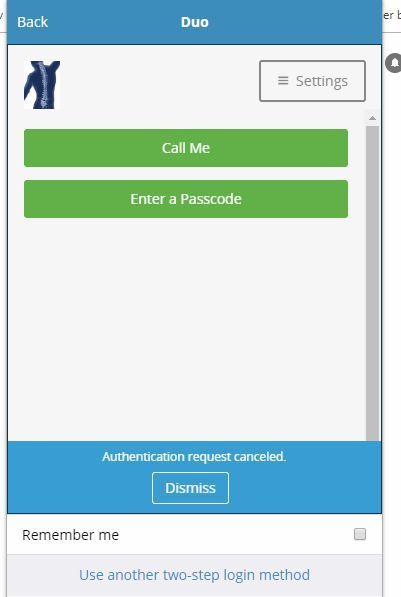 I have tried disabling 2FA while also removing the Bitwarden app from Duo and then adding it all back. The auto call always returns. I need to enter the initial setup or find a way to edit the policy.
Is there a way to do this?
Thank you!