Options
Mark as New

Mark as Read

Bookmark

Subscribe
What is SD-Access?
Imagine being able to bring Software-Defined, fully programmable, fabric-based network Automation and Assurance to your Enterprise Campus, WAN and Branch network environments... with built in Group-based Security + Segmentation and Quality of Service!
The new Cisco DNA Software Defined Access (SD-Access) combines the Campus Fabric and IWAN overlay solutions with Cisco TrustSec, into a common API-driven GUI ecosystem comprised of DNA Center: APIC-EM, ISE, NDP and others.
Read more about the Business Benefits of Cisco SD-Access.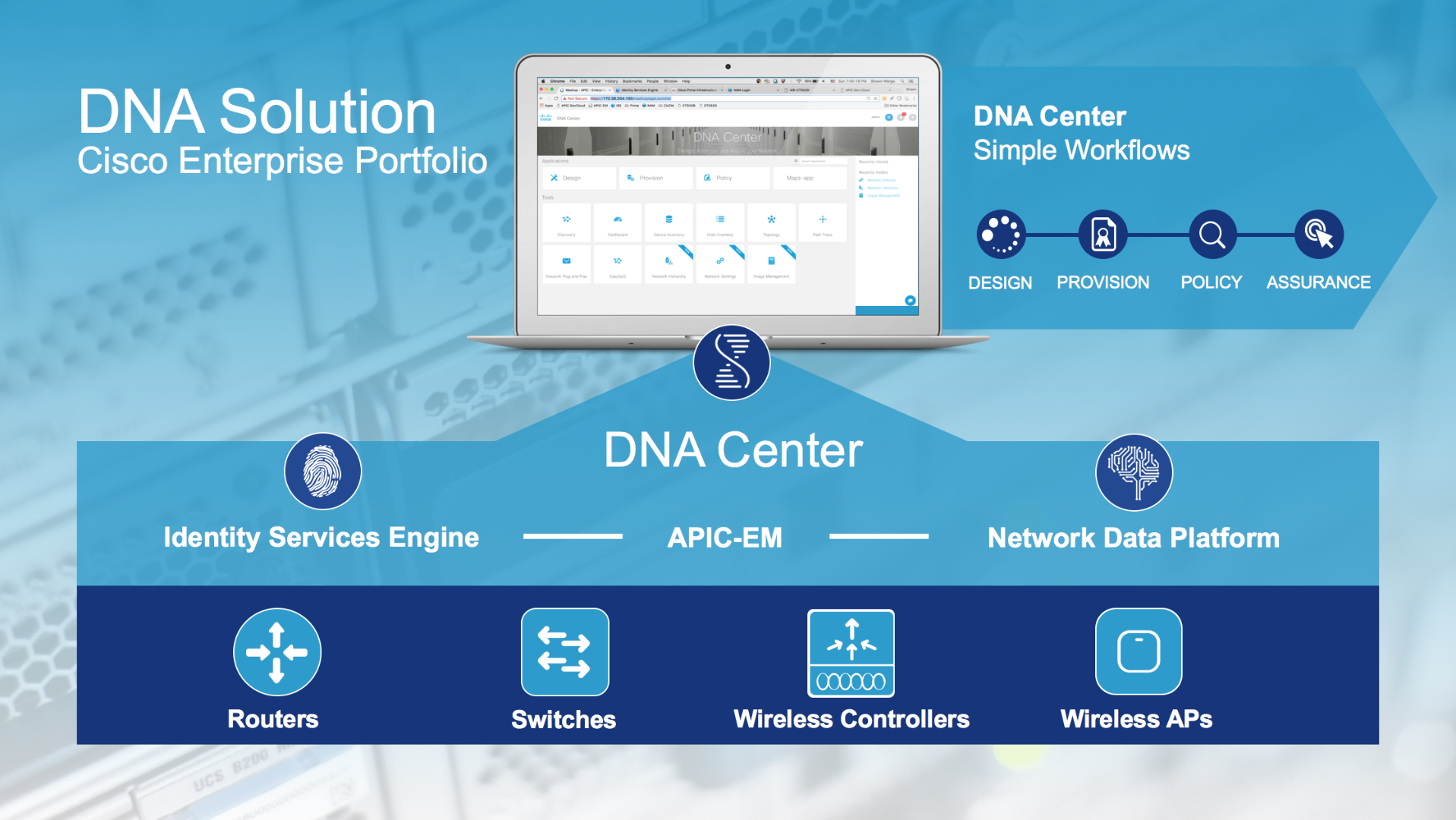 The SD-Access solution can be summarized by the following attributes:
CVD / RNA based network design
LISP based control-plane overlay
VXLAN based data-plane encapsulation
CTS / SGT based policy management
NDP based fabric assurance
APIC-EM based fabric automation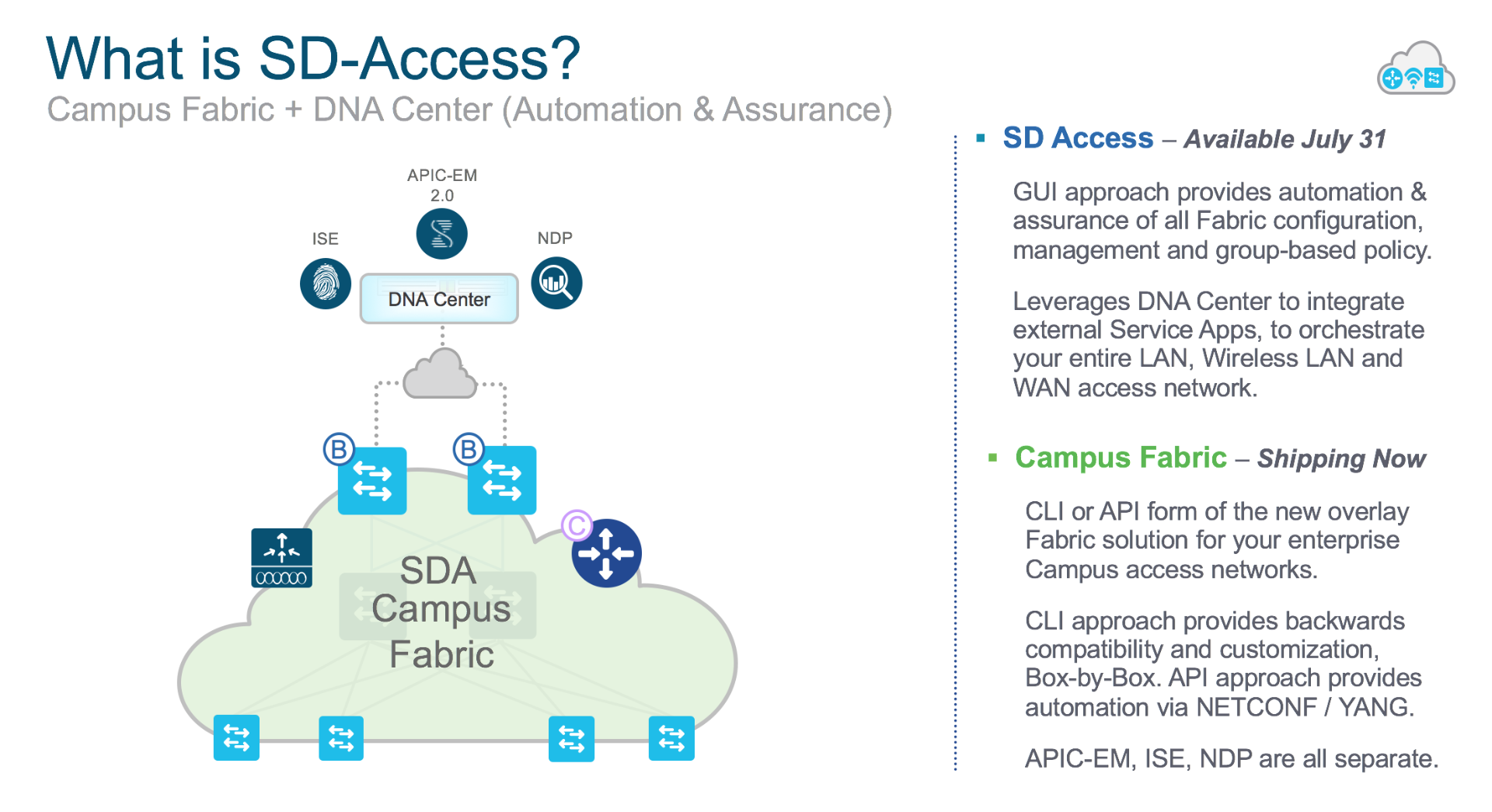 The SD-Access solution will work on the following platforms (FCS 1.0):
Catalyst 3650 and 3850 (all models)
Catalyst 4500-E + Sup8E/9E and 4700 Cards
Catalyst 6807-XL + Sup2T/6T and 6800 Cards
Catalyst 6880-X or C6840-X (all models)
Catalyst 9300, 9400 and 9500 (all models)
Nexus 7700 + Sup2E and M3 Cards
ASR 1000-X or 1000-HX (all models)
ISR 4430 or 4450 (all models)
Cisco WLC 3504, 5520 or 8540
Cisco AP 1800/2800/3800 (Wave 2)
Want to Learn More?
Cisco SD-Access Solution Overview
What should I be doing?
1. Focus on refreshing the Access & Core
2. Start getting familiar with DNA Center
4. Ask your SE to engage Cisco Services

3 Comments
You must be a registered user to add a comment. If you've already registered, sign in. Otherwise, register and sign in.