Options
Mark as New

Mark as Read

Bookmark

Subscribe
on ‎04-01-2013 08:18 AM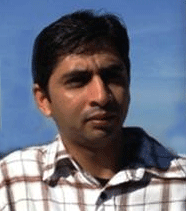 With Tejas Shah
This is the slides for the live webcast.
During the live event you will get an overview of Cisco Prime Infrastructure with Cisco expert Tejas Shah. He will explain common concepts and terminology, how to use configuration templates, and how to use the Cisco Prime Infrastructure to troubleshoot and manage your converged wireless and wired network. He will also do a live demo.
Tejas Shah is a senior technical marketing engineer for Cisco Prime Infrastructure and Collaboration products. He has deployed Cisco Prime Collaboration Manager at various customer sites to help customers monitor and troubleshoot their video infrastructure. In addition, he has been part of the Network Operations Center team at Cisco Live events for six years. Shah joined Cisco in 1995 and has been in the Technical Assistance Center team supporting various network management system products for more than six years.
Webcast related links: