Options
Mark as New

Mark as Read

Bookmark

Subscribe

Email to a Friend
on ‎07-13-2012 01:26 PM
[toc:faq]
Introduction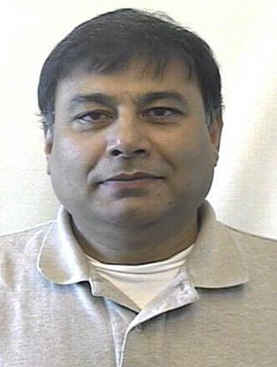 Shahryar Talukderhas led the development team that has provided the Smart CallConnector suite of unified communication solutions for the UC500 and the CME-ISR. Shahryar has been working on unified communications, collaboration, and mobility solutions for more than 15 years. He has been a speaker at seminars, presented numerous webcasts, and conducted training for Cisco Technical Assistance Centers as well as to Cisco partners and has worked with the Cisco business units in defining the technical and product specifications for the collaboration and mobility solutions for the small business space.
Shahryar has represented his company in the standard bodies for ISDN and 802. He holds a bachelor of science degree in electrical engineering from Kings College, University of London and a master of science degree in computing and control from Imperial College, University of London.
The following experts were helping Shahryar Talukder to answer few of the questions asked during the session: Sonny Hoang and Larry Truong. Sonny and Larry are top experts in Small Business Voice and Conferencing products and have vast knowledge in Unified Communications & Solutions topics.
You can download the slides of the presentation in PDF format here. The related Ask The Expert sessions is available at Ask the Expert: Cisco Smart CallConnector. The Complete Recording of this live Webcast can be accessed here.
Cisco Smart CallConnector - Advanced Client
Q. Can the Smart CallConnector Advance Client have visibility across multiple CME connections?
A. Yes, Smart CallConnector can work on multiple sites. Certain inter-router call flows in multi-router configurations can cause the telephone status to be inaccurate and/or stay stuck in an incorrect state. This is visible in the telephone status and directory windows.
Q.

I notice that the Smart CallConnector Toolbar is free for the UC500 series. Is that true as well for Unified CallConnector Toolbar for CME?

A. We now release only the Smart CallConnector Toolbar which is free for UC500 series. There is no UCC toolbar for CME. This Smart CallConnector free version is designed only for UC540 and UC560.
Q. Do you have a SKU to upgrade the old non-Smart CallConnector customer, or do you still require buying from scratch?
A. At this time, there is no SKU to upgrade.
Q. Does the Advanced Client include all functionality of the CallConnector Toolbar, or would both need to be installed for unique functionality?
A. Advanced Client covers the Internet Exlorer and Outlook toolbars. You do not need to install them separately.
Q. We have users working remotely. Can they use the Advanced Client?
A: Yes. The Advanced Client can be used by remote users. They will need to operate through a VPN tunnel. Remote Users with VPN session, when they run the advanced client, will be able to connect to and access the Unified Communication services and CTI functionality within the organization. The upcoming latest version 2.2 release has more support to use the remote access functionality. This latest release (2.2) will be released at the end of July 2012.You can download it from the Cisco.com site.
Q. Can the Smart CallConnector Operator meet my requirements?
A. If you use the Operator application for Inter-routers, you still get the same problem because the call states are not correctly interpreted by the CallConnector Server which is controlled from the Configuration Manager.
Software & Application
Q. Can the Software run on a virtual machine?
A: The software comprises of a server component and a client component. We have in fact recommended Server software running on virtual machines, Windows, or VMWare. The Client software can also run on virtual machines, but it is less recommended.
Q. Can I send Instant Messages to both internal folks and to external partners/customers?
A: Yes, it is supported for both internal and external parties. The CallConnector solution can send instant messages to internal folks and each other. For external parties/customers, it is done through the support of the Instant Messaging server, and the Administrator would enable and configure the access of External servers on the IM server so that the external partners/customers can chat through the Instant Messengers. The Client server would configure the end users in the Instant Messengers.
Q. Is there also a limit on the Unified CallConnector client for 250 Users?
A. Yes, that is the datasheet limit. There is no limit as such and we have tested the solution to 500-600 users but recommended maximum limits are 250 users for the UC500.
Q. Is the SPA525G/G2 the only SPA5xx series phone supported?
A. I could also connect the SPA 509 to the UC560 and other different SPA phones. They depend on your setting. Smart CallConnector supports all SPA 5xx series phones using SCCP/skinny. Smart CallConnector does not support SPA phones using SIP.
Q. How do we handle outgoing line "9" with the dial?
A. You can handle the outgoing line "9" from the Configuration Manager. Shahryar has demonstrated this and you can find the same in the recording of this Webcast.
Q. Is there a driver-only for TAPI modem integration, or is the CallConnector Toolbar Popup the most minimal install in order to get integration with Windows?
A. Yes, there is a separate install for TAPI driver only and is available in x32 and x64bit. Currently only TSP 2.2.0.8 x64bit is available for download at Cisco.com.
Q. In Server/Advanced Client, for users with both a physical phone and an IP Communicator (2 phones, 1 extension), Is it possible to list them in the Advanced client only once instead of twice?
A. In order to include all phones (physical and IP Communicator) you need to select and save all phones at the Configuration Manager - the server side.
Q. Do we have SKUs and pricing?
A. Find the Price details. Also, you can find more details in the Live Webcast recording and PPT file attached in this FAQ document.
L-SW-UCC-OPERATOR - UCC Operator console, costs USD $ 995 and Pro services: CON-SAU-UCCOPS= $199
L-SW-UCC-8ADVANCED - 8 additional seats of UCC Advanced Client for use with Server, costs $995 and Pro services: CON-SAU-UCC8AD= $199
SW-UCC-CLIENT-1 - Cisco Unified CallConnector Personal Client (Server not required), costs $65 and Pro services: CON-SAU-UCCCLT1 @ $13
Q. Are there any improvements to the Smart CallConnector Toolbar offered for free?
A. At this time, there is no upgrade for the free version except the bug fix in the upcoming version 2.2.
Q. Can anyone tell me if there is an upgrade SKU for the old smart CallConnector customer?
A. The Server/Operator license can be upgraded. UCC Personal Client and Adv-Client are different. Adv-Client is more expensive. If the customer has purchased a lot of UCC Client and would like to upgrade to Adv-Client, they can purchase more additional Adv-Client.
Q. Is an endpoint's DND status reflected in the console? (from the phone - not via client)
A. Changing the DND at the desk phone does not reflect to the console present.
Q. Where does the MoH source come from when a caller is in the queue?
A. MoH is provided by UC500. It depends on the UC500 configuration and how the hunt group is set up when the call is put on hold when the caller is on queue.
Q. Question about CDR (call detail records): Does the Smart CallConnector client have detailed info on completed calls to phones or is a third-party solution needed?
A. Smart CallConnector has a Call log window that records all the incoming/outgoing/missed calls with detailed info, and it supports the call logs.
Q. Do you have CallConnector integration for the Microsoft Dynamics CRM? Will you have call recording in the roadmap?
A. At this time, our application does not integrate with the Microsoft Dynamics CRM.
Q. Can a receptionist use both the advanced client and operator on one machine/one phone, or does the operator contain all the advanced client features?
A. We do not allow the Adv-Client and Operator on the same machine as they share the same files and registry.
Q. Any problem in remote use via SPA525g?
A. We do not have any problem with remote use via SPA525g.
Q. Can two operators directing calls use one license or would they need to purchase two licenses?
A. Each operator is individually licensed, and you may need 2 licenses for 2 operators.
Q. In CDR, is the call detail info only available if the application is running, or can you look it up later if the application was not running (i.e. desktop not logged in)?
A. The call log window is available if it is running.
Support & Compatibility
Q. Will I be able to use the Jabber client instead of the Smart CallConnector client?
A: Right now, the Jabber client is not integrated with the CallConnector solution, so you cannot use the Jabber client instead of the Smart CallConnector client.
Q: Is there going to be desktop integration for Mobile clients/Smartphones?
A: At this time, there is no solution for integrating the Mobile clients/Smartphones. It is on the roadmap.
Q. Is any of this application available for MAC OS?
A. No, this application is not available for MAC OS at this time.
Q. Does the SPA phones support SCCP?
A. The SPA phones support SIP and SCCP.
Q. Can Unified CallConnector be used for UC500 series?
A. Yes, Unified CallConnector can work with UC500. Unified CallConnector (UCC) and Smart CallConnector (SCC) are the same product but with the different branded name and service support contract. UCC is designed for CME ISR and UC500 and supported by TAC, while SCC is designed for UC540 and 560 and supported by s_TAC.
Q. Does Smart CallConnector also work with UC300, or is it only for UC500?
A. Smart CallConnector only works with UC500.
Q. Any plans for the UC500 or CME to integrate with Lync 2010?
A. At this time, there are no plans to integrate with Lync 2010.
Q. Is Cisco Smart CallConnector going to be a replacement for ARC in the future?
A. It depends on the Cisco plan.
Q. Is CallConnector integrated in Jabber as well?
A. We currently do not support Jabber.
Q. Are there different languages available?
A. The Operator and Advanced Client support these languages: German, Spanish, French, Portuguese, and English.
Q. Are there any plans to support Firefox and Chrome?
A. At this time, we do not support them.
Q. How will Jabber work with the SCC Server?
A. We do not integrate our application with Jabber now.
Q. Are any of these applications available for Linux OS?
A. Our application supports Microsoft only.
Q. About ISR-platform vs. UC5x0 platform.
A. UCC/SCC are the same and can work with either ISR or UC5xx; they are just differently branded names. Basically, UCC is designed for ISR and supported by TAC while SCC is designed for UC5xx and supported by s_TAC.
Q. What is the roadmap for Smart CallConnector and Unified CallConnector?
A. The latest release (2.2) will be released at the end of July 2012.
Related Information