Options
Mark as New

Mark as Read

Bookmark

Subscribe
‎10-12-2021 01:09 PM - edited ‎10-12-2021 01:36 PM

Use Case Description/Overview
Appspace helps companies deliver consistent messaging to devices throughout the workplace, and to employees at offices or remote. Appspace enables easy mass Team communication, where users create content cards with saved presentations that can be played manually or automatically. Appspace synchronizes all workspaces with consistent messaging at the same time to all registered devices. Connecting Webex devices with Appspace unifies teams with clearer communication and workplace tools that keep everyone engaged and collaborating, whether they're at the office, at home, or on the go.
Appspace deeply integrates digital signage, collaboration tools, room scheduling, and many of the other tools your team needs in the new hybrid workplace. Appspace gives executives, departments, and regional offices an easy way to share team messaging, critical information, recognition, and alerts across personal and Webex devices.
Create or upload content. Use simple branded templates for creating reports and announcements — it's just like editing a slide.
Publish your content into channels (like a playlist) and easily publish with scheduling and viewer rules.
Access anywhere and view content across workplace displays and personal devices - wherever your team works.
Analyze, measure, & report what matters across locations, regions, lines of business, and remote workers. Go beyond digital signage.
Room Scheduling allows you to book a single or multiple conference rooms with Office 365 and Google Calendar integration.
Visitor and Employee Check-In with contactless or touchscreen registration and check-in options to let you know and control who is in the building.
With Way-finding, you can turn any touchscreen device into an interactive map so guests and employees can safely navigate the office.
Vertical/Industry Alignment
Govt/Public Sector, Education, Financial, Healthcare/pharmaceutical, Manufacturing, Retail, Hospitality, Transportation
Webex Environment Alignment

There is a free version of Appspace Lite in Control Hub for users to try. Appspace is available in the Control Hub and is integrated with Webex.
How to Purchase
Appspace is available on Cisco's Global price list.
Contact
sales@appspace.com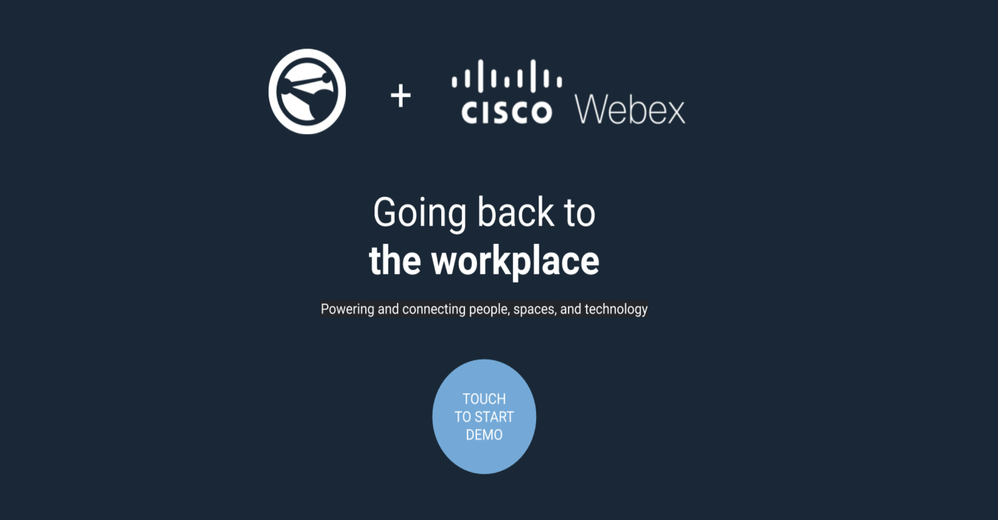 Have questions? Respond to this post and we will respond as soon as we can.