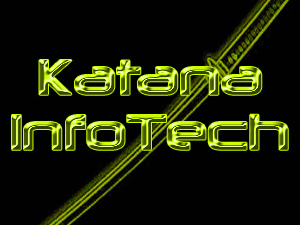 Beginner
Mark as New

Bookmark

Subscribe

Mute

Email to a Friend
Multisite UC540 and DMVPN
This is a bit involved, but any guidance would be greatly appreciated.
Also, I'm allow me to state I'm a CCNA, CCNA-Voice, and CCNP, so I"m not ignorant as to intelligent network design...I've just never deployed any other site-to-site VPN topology besides star. I.e never worked w/ GET or DMVPN, and I just recently discovered this technology and I'm intrigued. I've also only used ASA 5500's; never a router. However since DMVPN's are ONLY supported on IOS routers, I need to investigate this
Here is the scenario for a client I'm looking at:
1 central site w/ a UC560
The central site will have 50 users, w/ an Active Directory server, running exchange, and another file server which will house dept. shares and home directories
10 branch sites, each w/ a UC540.
Each branch site will have 20 users
So here's what occures to me.
- the DATA VLAN ~can~ function in the typical Hub-Spoke VPN since the server w/ all the user data is at HQ; its rare clients will need direct communication w/ each other
- HOWEVER, the VOICE VLAN on the other hand will probably have quite a bit of site-to-site communication
My design questions
1. Would there be any benefit to setting up a DMVPN for -just- the voice VLAN? It uses SCCP, not SIP for the phones, so I know the UC500 funcitons as a gateway. HOWEVER, since this is a distributed topology, w/ a UC500 at each site, would this be beneficial?
2. Instead of UC500, would it be beneficial to use 2800 w/ NM-CUE? This way the phones can actually utilize SIP. So...would using SIP instead of SCCP make a DMVPN an advantageous deployment?
3. And what if I went w/ the UC Business Edition w/ all the Unity [VM & AA] features also now housed ONLY at HQ. How would that effect this VPN architecture?
4.Practically speaking, in the big scheme of things, does it really matter? Having a DMVPN for the VOICE VLAN? Why or why not?
Please discuss. I've read several white papers from Cisco's site, but they seem to be focused more on "how" rather than "why or why not" to deploy a certain way.